19 Aug 2011, 4:19pm
by
LilTanGurl
3 comments
Categories:
Being Authentic Friends are like flowers they prettify our lives My Man of Steel Photography Sunshiney Life
Tags: adorable amazing! Avatar bass camera Chittenango Falls clouds cornfields country country music couples Cowboys and Aliens croquet drinks driving endangered species fishing fly fishing food fun fun game happiness hike I Need You Now Indiana Isaiah and I Johnny Rockets Lady Antebellum life love magnificent mall married movies New York Nikon P100 outside photos pizza river road trip scenery state park stream sunfish sunshine SuperUs Syracuse talking vacation walk waterfalls weather
so… I actually have a good excuse for not blogging… not that I don't have anything to blog about… just haven't had time. =) we've been on vacation in New York last week and this week has been getting back into routine and me editing a bazillion and half photos! =D which is all good.
Anyways… We left last Monday for NY to stay with some friends. =) Isaiah even drove the whoooooole way there!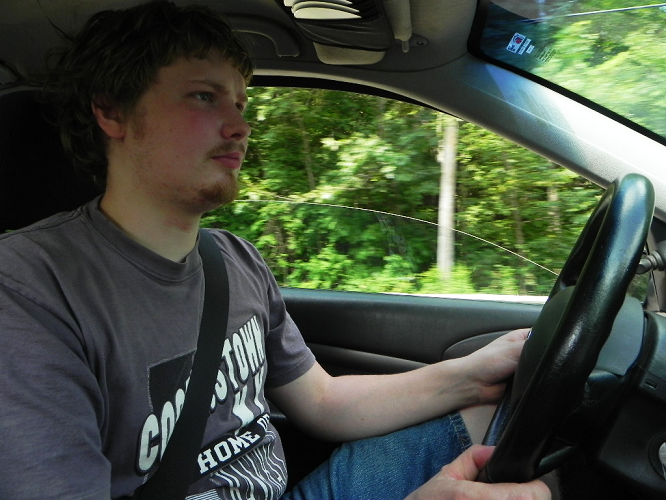 I love this man so much!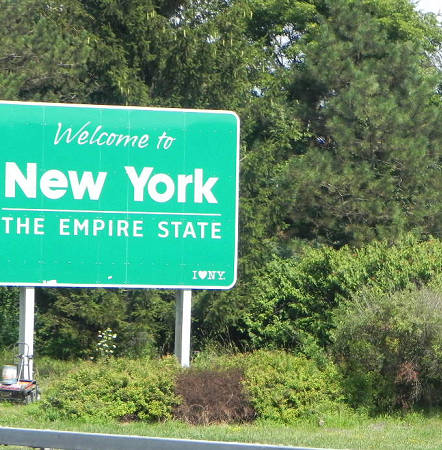 almost there!
New York countryside. It reminds me alot of Indiana… altho a lot more hills.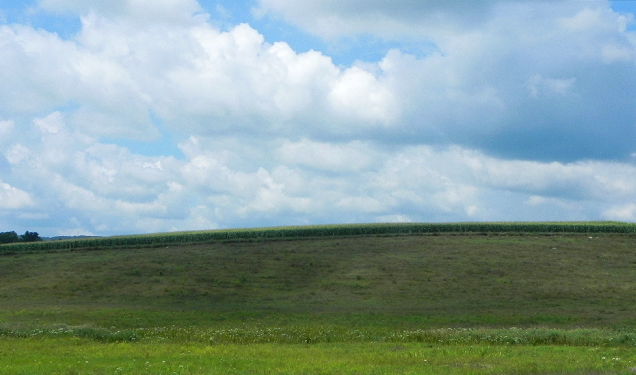 CORNFIELDS! Funny… never would have imagined I'd miss cornfields… but I do.
We got to George and Katie's in the afternoon in pretty good timing too! George wasn't home so we sat on their gorgeous porch waiting for him talking with Katie and Sam. When George got home, Ben and Auslyn came over, we talked more, then played a game of croquet in which Sam efficiently whipped all our butts at… then had cookout for dinner. After dinner, everyone was dying to watch the Wedding dvd and George and Sam's duet of "I Need You Now" bwhahaha! Afterward, Isaiah, George, Katie and I had a fabulous time talking as married couples! SOOO NICE!
It was rainy and chilly the next morning, we hung out in the house with our coffee and the Chillins' who are most adorable btw! =)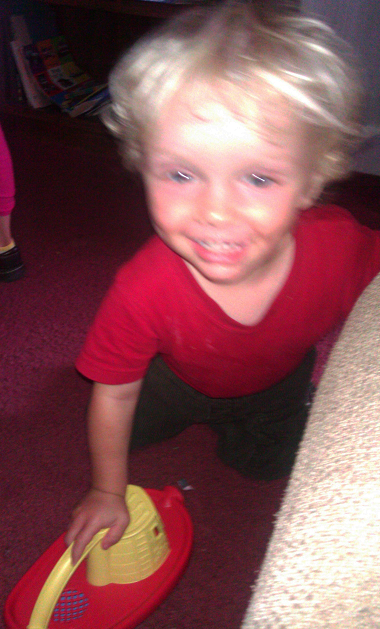 Georgie with his lil' boat.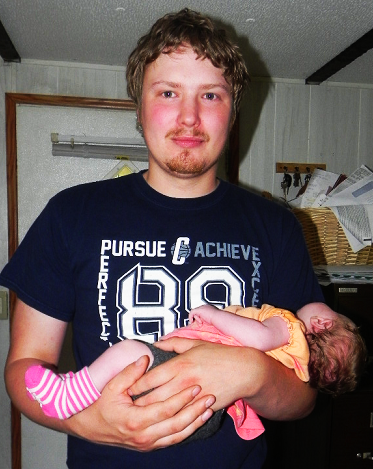 ♥ Isaiah with lil Eleanor ♥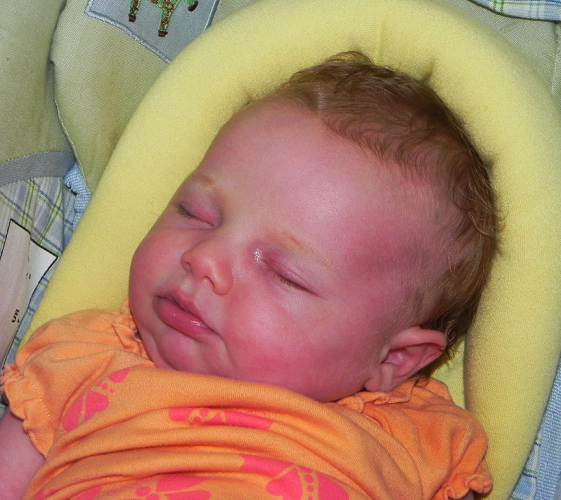 she's such a content sweet baby! awwww!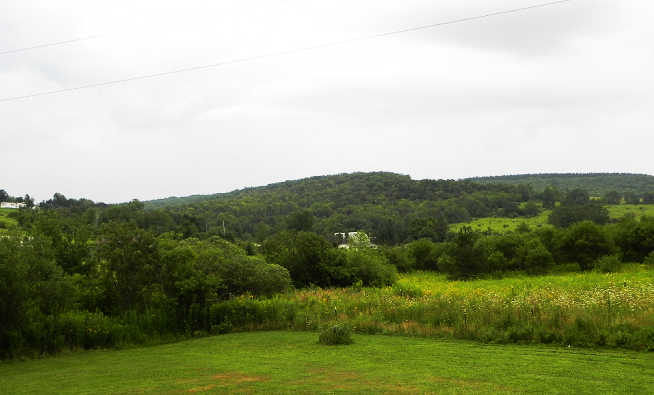 the view from their porch!
After lunch, and the guys went and got fish bait, we headed over to Aunt Julie's. In which I got to meet the other family members that didn't get to make it to the wedding and the guys went fishing.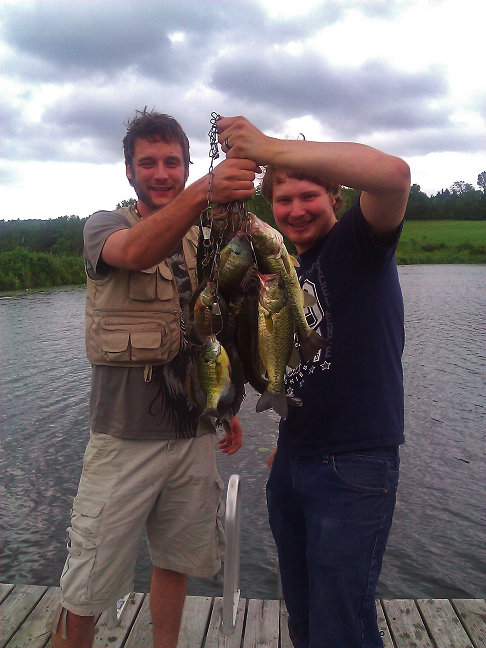 what a catch! oh and the fish too!
After visiting and fishing for awhile, we headed back to G&K's to eat the fish for dinner!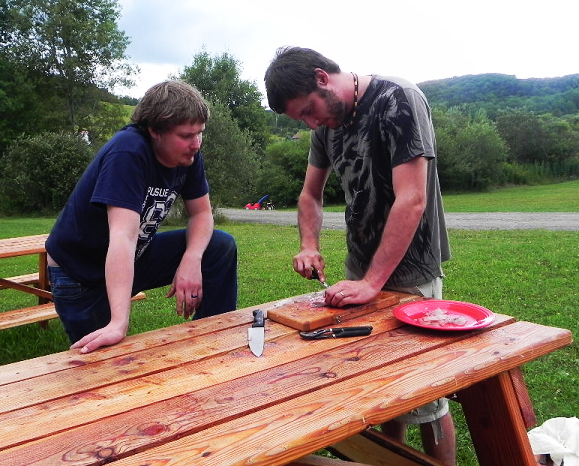 George showed Isaiah how to fillet the fishys.
While the guys were filleting and Katie was cooking it up, I played trains with Georgie! He's so cute!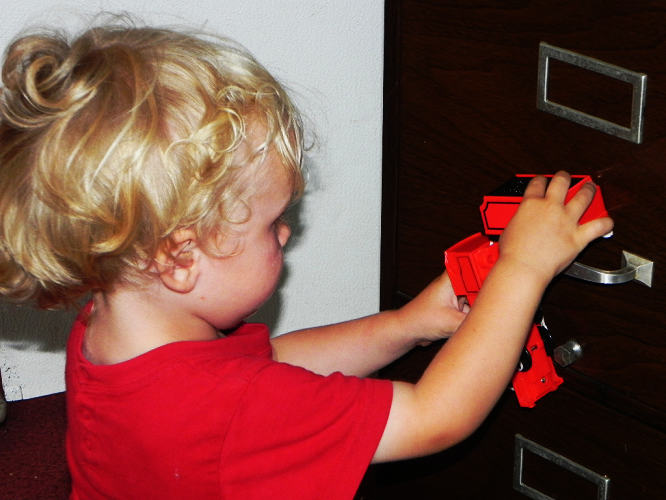 he was so proud of himself for getting that train to stay up there!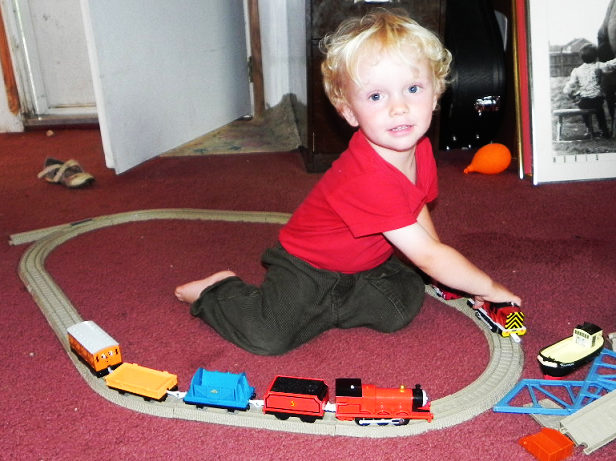 isn't he so adorable?!
So we ate and the fish was really good! We all liked the sunfish more than the bass! After dinner we had some drinks and watched a movie and then stayed up late talking and laughing again! good times!
The next day was beautiful out so we decided to go to the Falls and take a hike. Oh man! it was phenomenal there!
Top of the falls.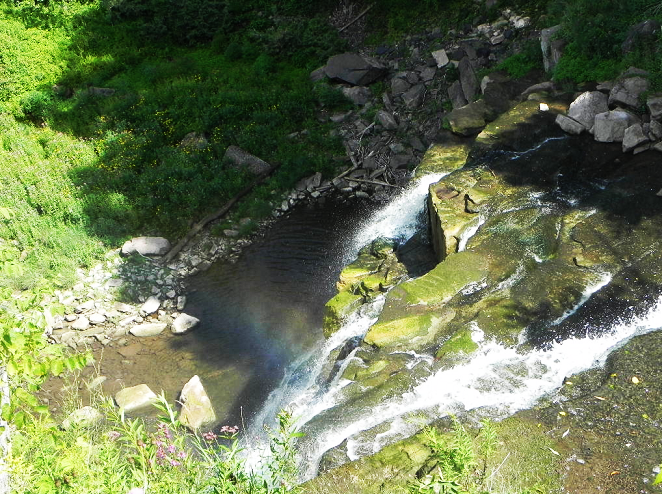 Looking down… wayyyy down!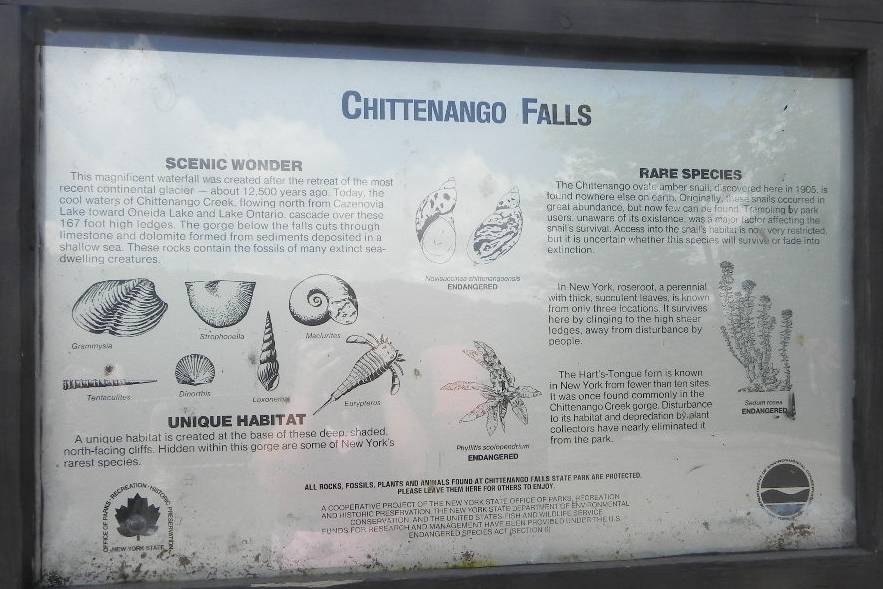 they have a rare species of snails that is only found at Chittenango! how cool is that!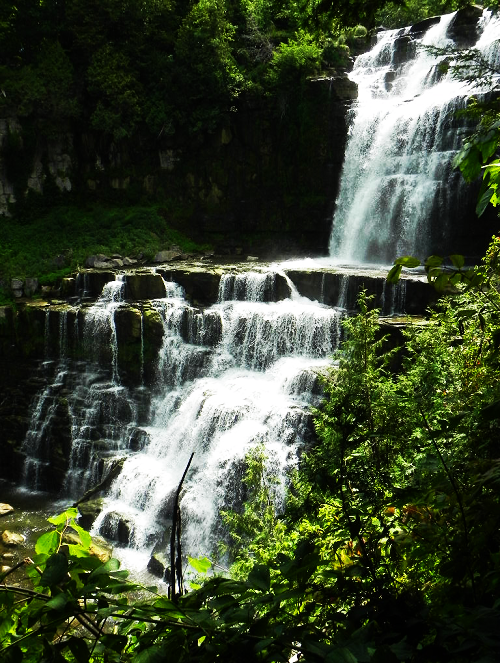 the magnificent Falls!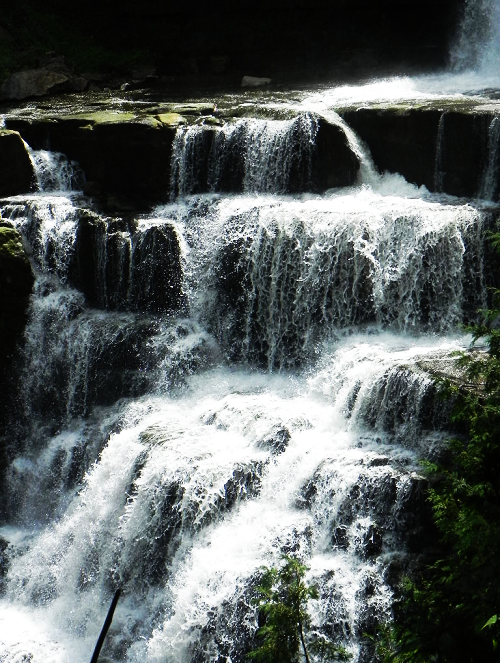 rushing waters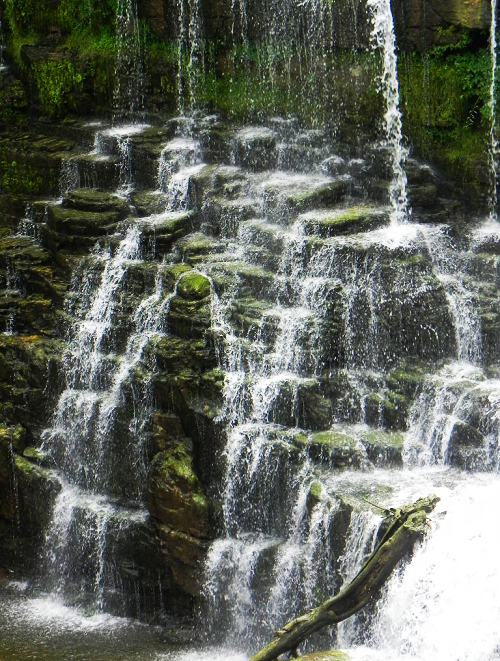 It was just so amazing there!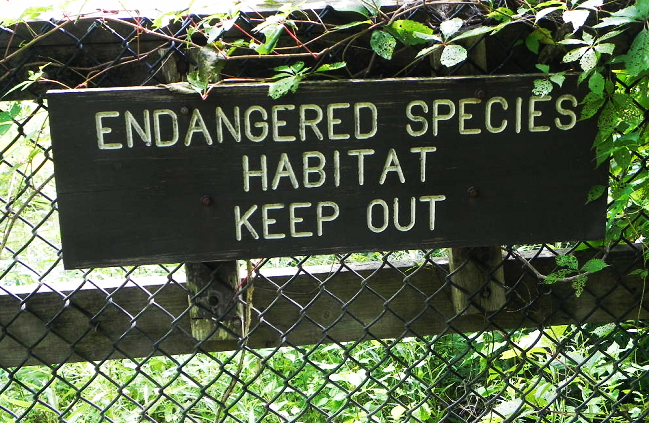 I told Isaiah to go inside the fence! LOL!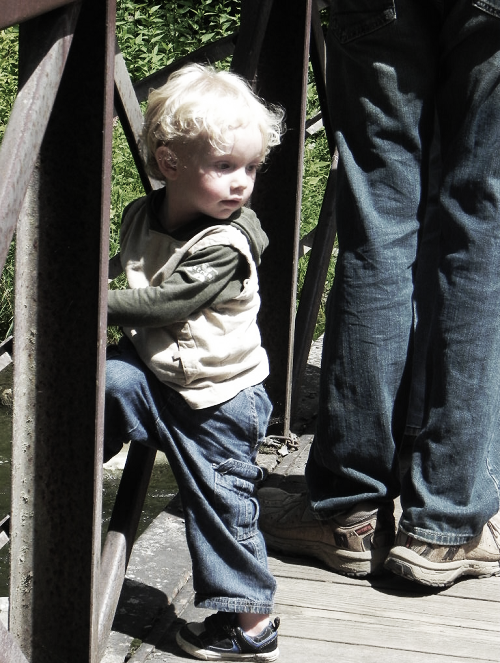 totally love this lil' guy! =)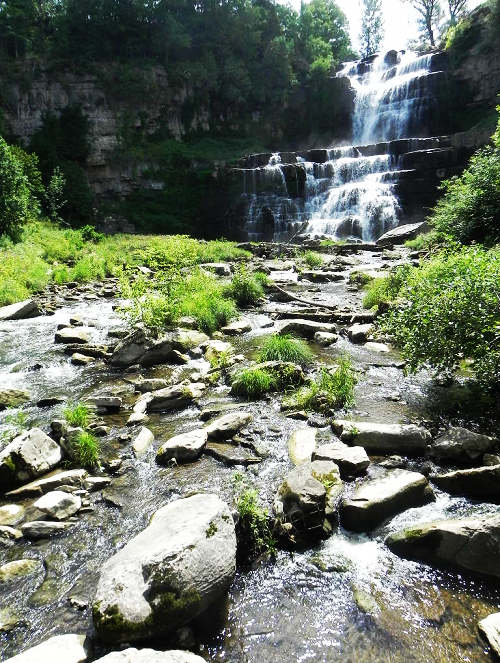 the stream the Falls fall into.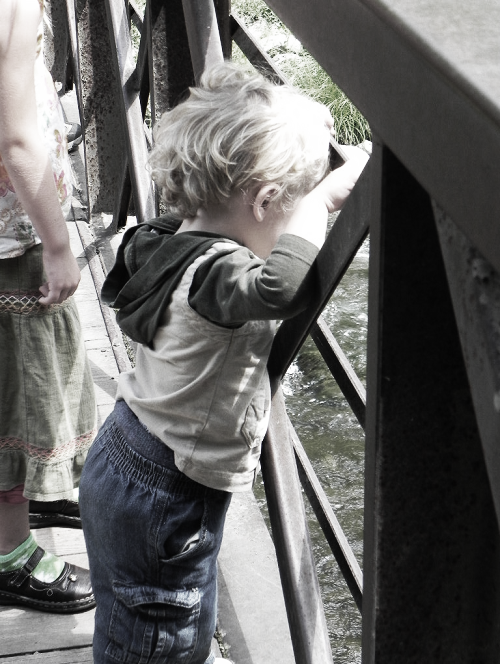 such a sweety!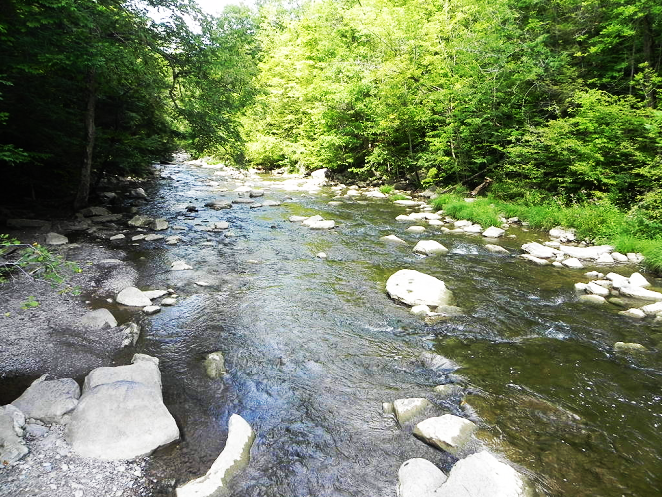 I'm not sure what it leads into but its fun to think about.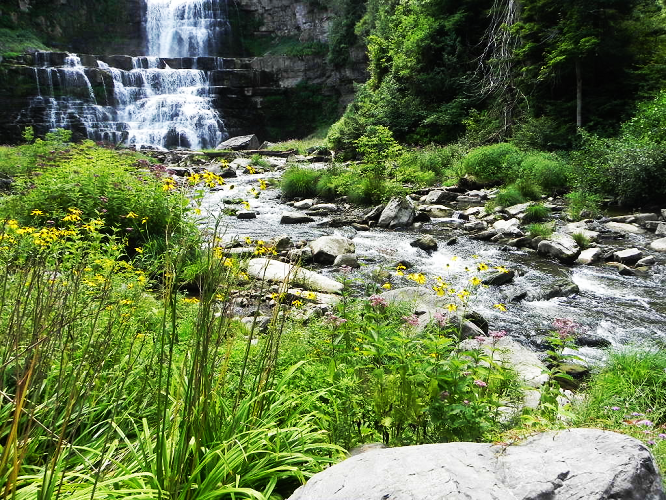 Just an incredible place really.
so we hiked the Falls and man, there were some pretty steep parts! it was so fun tho! definitely an experience I won't soon forget.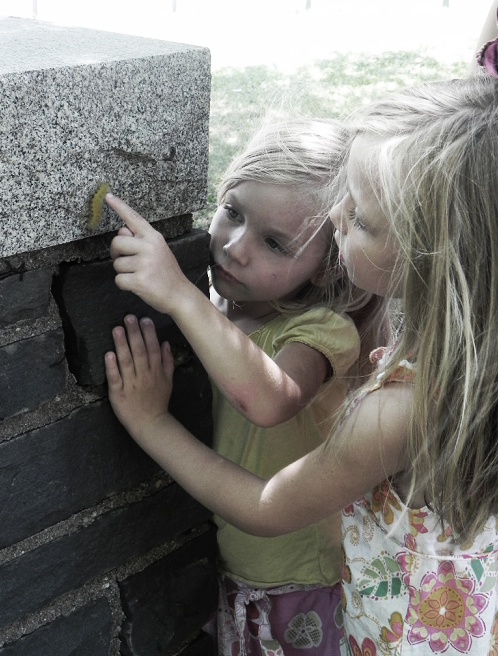 Elsie and Maggie with a caterpillar.
After that hike, the kids wanted to play a lil' at the park, and then we were all pretty hungry, so we headed back to town and went for pizza which was pretty good!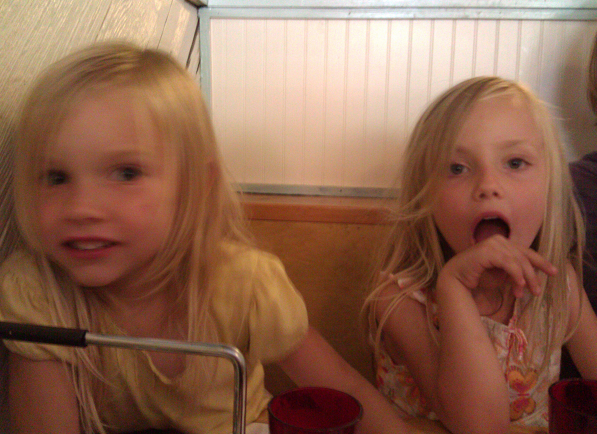 waiting for their pizza! =)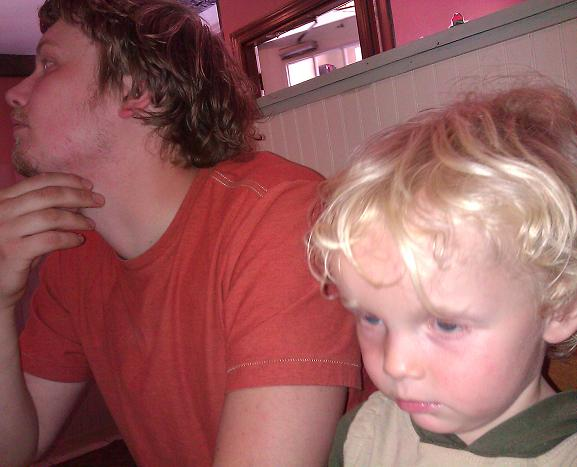 Someone is tired from the hike! awww!
after pizza we got back to G&K's and watched a documentary about fly fishing thus making Isaiah and George want to fly fish. lol! so they went to the beaver pond to practice but ended up coming back to the front yard to do it instead. lol.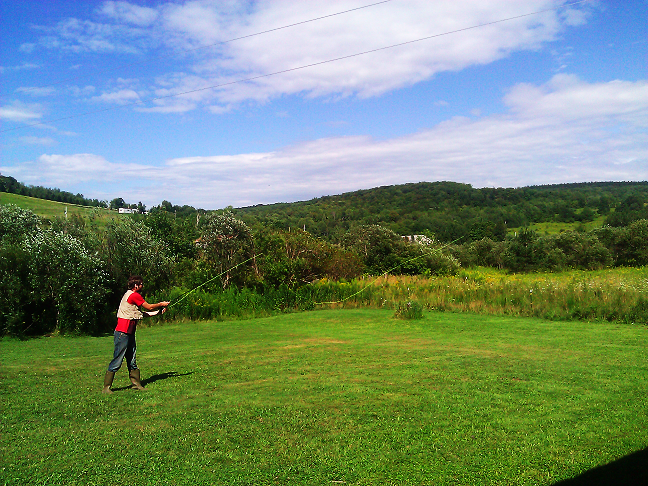 George's cast!
Then we went over to Aunt Julie and Uncle George's for dinner and visited with them and watched the Wedding dvd for the second time that week! oy vey! =P it was so nice to visit!
The next day Isaiah and I went with Aunt Julie and Annie to Syracuse to go shopping and had a great time! =)
♥ my lover and me ♥
*note: I was too busy having fun that there are no more photos… which might be for the better and preserve the dignity of those whom I was with!
*
We got back to G&K's and then headed back to Syracuse to go see Cowboys and Aliens… that is one mall trip I shall never ever ever forget… everyone, especially Sam, were extremely "happy"
and just made this trip at the mall the most interesting ever!! =) We had some time before the movie started so we walked around the mall, kinda got kicked outta a $.99 store, and grabbed dinner at Johnny Rockets! goooooooood times! =D then saw the movie which was pretty good! Came back to G&K's and watched Avatar and had some drinks. Twas one of the best vacation days ever!
The next and last day of our vacation, Katie, Sweet Eleanor and I went to the mall again to have a girls day out while Isaiah and George went fishing. When we got back, it was late so we headed back home.
Truly was a fabulous vacation! We had such a great time up there! It was especially wonderful to be able to have George and Katie's company. They are such incredible people! Thus ends our vacation… whew! =) had such a blast!
This post should keep y'all occupied for a while, right?! =P LOL!
with smiles,