31 Oct 2012, 8:43pm
by
LilTanGurl
4 comments
Categories:
A Day In The Life Da Family Photography Sunshiney Life
Tags: 23 years old amazing! Apple iPhone5 awesome bday beach beautiful birthday booties club clubbing Eiffel Tower family fashion happiness happy happy joy joy heels high heels incredible iPhone 5 jewelry life Lois Lane love loved lyrics Miche October 26 Paris party photos presents pumps Say Ahhh sexy shoes special Starbucks super Superman Trey Songz wanna smoosh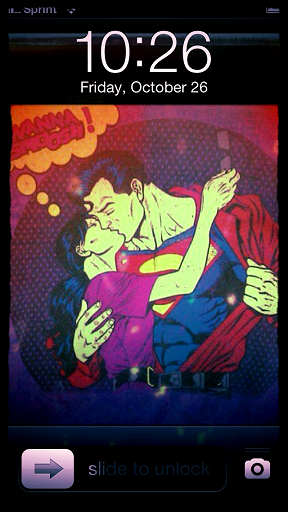 So now I'm 23… and it was a really good day with an even better night even if I didn't get to go to the club like I wanted! =) I tried telling everyone I didn't need anything for my bday but dem peeps just don't listen to me! In addition to my Miche, my husband got me the iPhone5! *insert screams* I love that baby! truly amazing y'all! He also didn't listen to me and got me more stuff!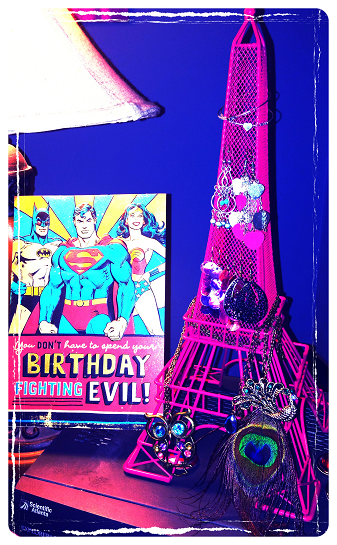 I love anything Paris and especially my Eiffel Tower jewelry holder! ♥
So Friday all the clubs were having their costume parties and I just didn't feel like dressing up and being crowded that much even tho I wanted so bad to go clubbing and dancing for my birthday. So instead I just decided to have my own party!
that's how I roll, y'all! So we loaded up on the alcohol and cigars and headed back to our place party up my 23rd. In which we so did! Let's just say… it was a fabulous night… altho the next day wasn't all that great haha
well except for the fact that I got a surprise package from my sibs! awwwww so sweet of them! was so thoroughly surprised!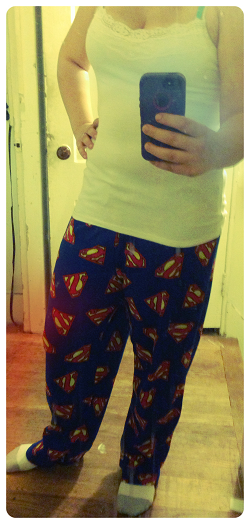 these are seriously the most comfortable pair of pants ever! plus they are Superman which makes them even more awesome!
they also sent all this fabulous stuff too!
I love it all!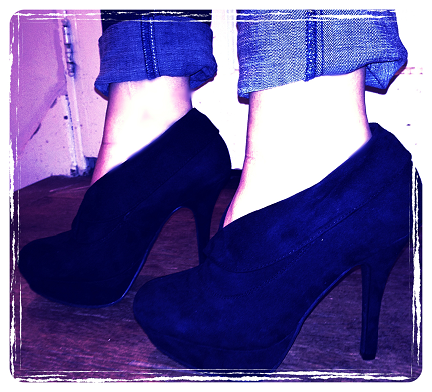 then the amazing Katrina, along with Kenton and Nate got me these. :O I have been dying to get these and I frickin' love them!!
I also got a giftcard for Starbucks… I live for that stuff everyday y'all! mmmmmmm!
It was a truly spectacular birthday and I don't know why everyone thinks I deserve all that, but it warms my deepest heart of hearts to have people who think I should be showered with so much! ♥ I really can't even y'all! I feel so special!
with smiles =),


19 Mar 2012, 12:46pm
by
LilTanGurl
2 comments
Categories:
A Day In The Life Photography The Boardwalk
Tags: Airplanes amazing! awesome B.O.B. camera Connecticut country life lyrics Nikon P100 outside photos sky song spring sun sunset sunshine The Boardwalk trees walk weather wish
We went for an evening walk at the Boardwalk yesterday… Have I mentioned how awesome it is that its all springy outside and we can go for walks now?! *YAY* It was a beautiful day and it was a beautiful walk.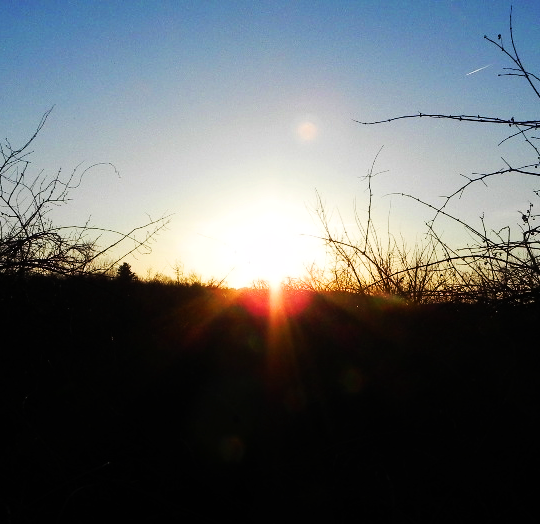 Can we pretend that airplanes in the sky are like shooting stars?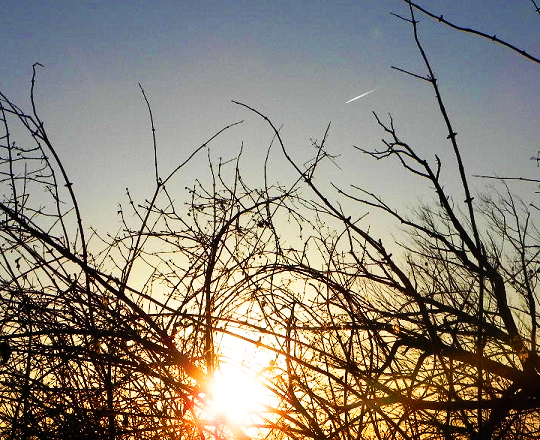 I kinda wish I was in that plane right there…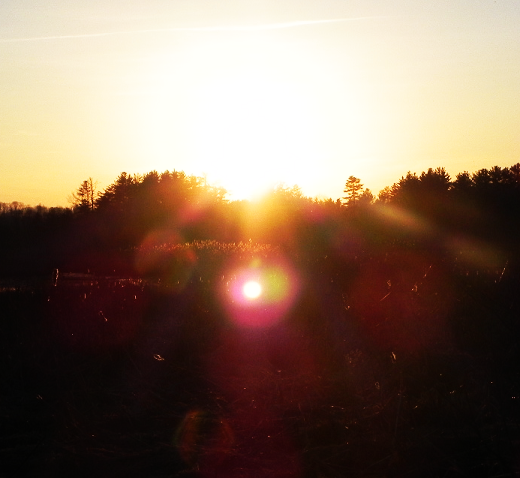 But I couldn't wish for a more breathtaking view!
this is one of the only places I know of here where you can see a sunset but even here the trees don't let you finish seeing it. I miss that about Indiana…
with smiles,


16 Mar 2012, 4:08pm
by
LilTanGurl
4 comments
Categories:
A Day In The Life Da Family My Man of Steel Photography
Tags: amazing! awesome Beautiful Day camera clouds Clute Memorial Park Dundee NY< New York Finger Lakes lake lyrics Nikon P100 outside photos rock sky song spring sun sunshine tree U2 walk Watkins Glen weather
We didn't let it get away!
Guess what I did on Wednesday! Saw my dad again!
Isaiah and I drove up to where he is and spent the day. it was great! and I did remember to get some photos… altho not of us
but that's ok… he will be up there for a couple more weeks so hopefully we can get back up there to see him again!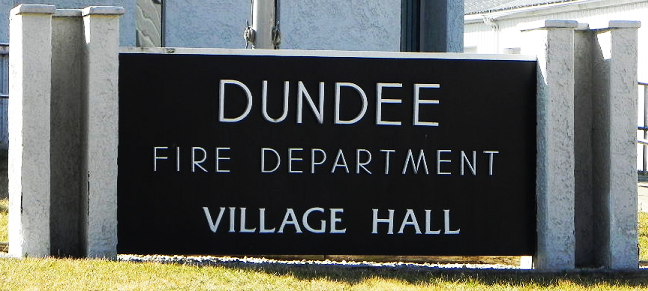 Dundee NY
After picking up Dad, we drove to Watkins Glen to spend the day. Went to the WalMart SuperCenter
those are definitely far and few between in CT, so I HAD to go there! then we went to get some food at a Mexican restaurant which was really authentic! We really enjoyed it! after food we decided to totally enjoy the beautimus spring day!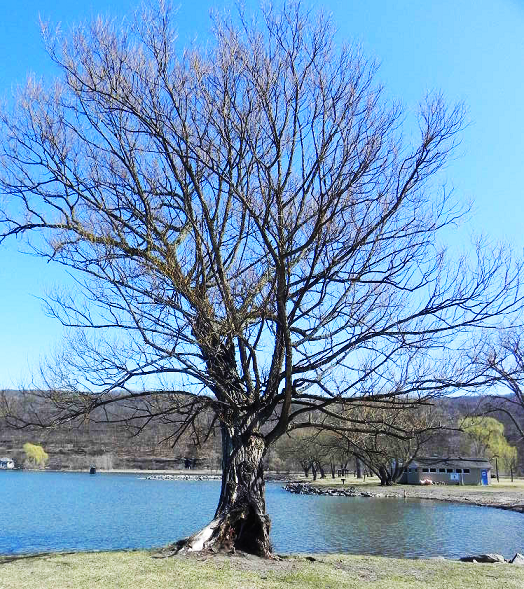 a really cool tree at Clute Park
over looking one of the Finger Lakes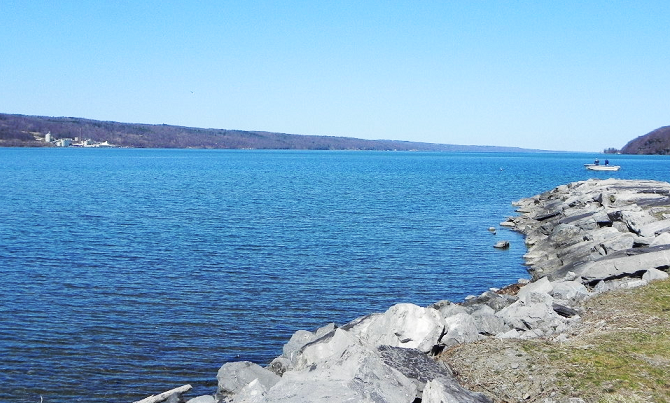 its like over 40miles long!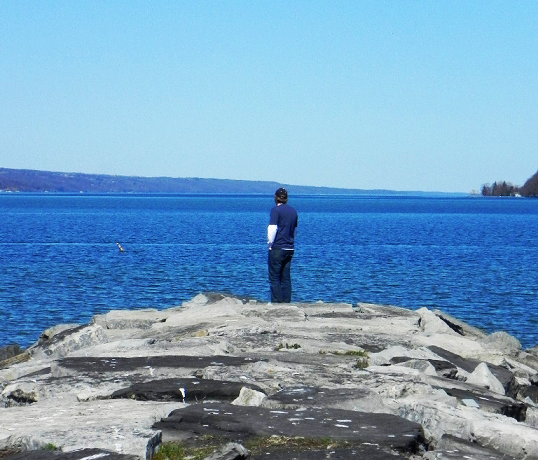 my incredible guy! ♥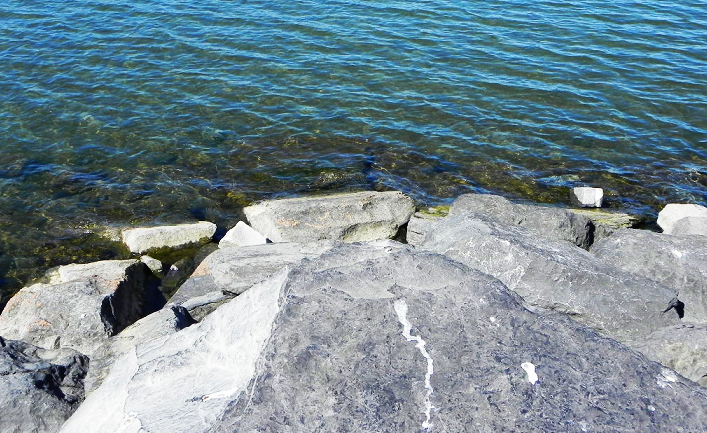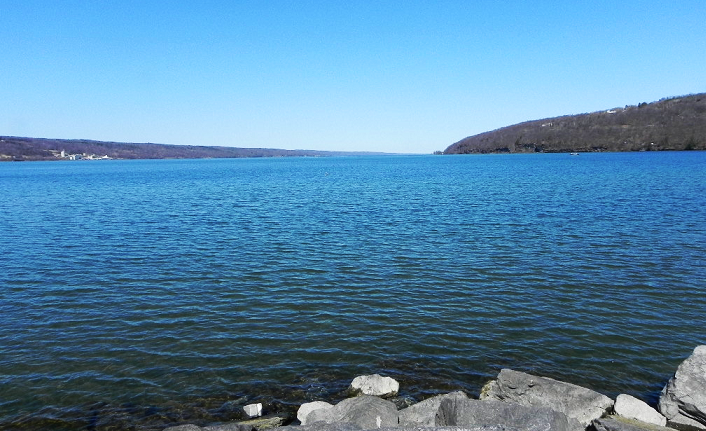 such a gorgeous view!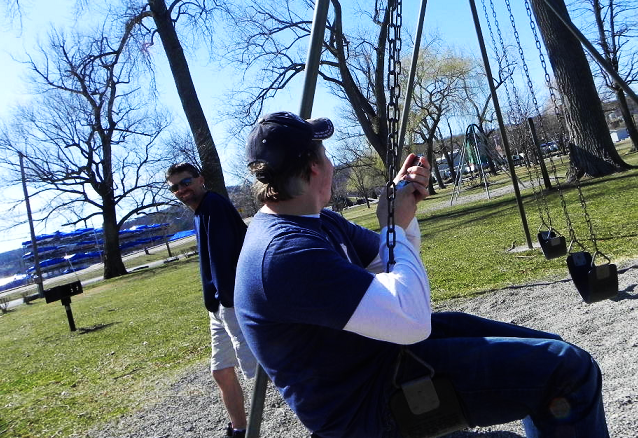 swingin' time!
after walking around the park wishing we had had our basketball or baseball gloves, we just decided to swing for a bit… yes I'm that talented I was swinging and taking photos!
after walking there, we went downtown and walked around then drove to another city for a bit. After that, dropped Dad back off and headed home! I am sooo glad I got to see my Dad again! tho wish it had been longer! hopefully tho we can see him again!
T'was such a great day!
with smiles,


15 Feb 2012, 9:06pm
by
LilTanGurl
6 comments
Categories:
A Day In The Life I Am Mrs. Isaiah Jenkins My Man of Steel Photography Sunshiney Life
Tags: amazing! beautiful blue camera cards Chinese date flower food frame happiness happy happy happy joy joy I'm Sexy and I Know It incredible Isaiah and I life LMFAO love Love Day Love Story lyrics mall married Michael and Katrina Mine movie New York Yankees Nikon P100 Olive Garden orchid orchids photos presents shirt song Superman sweet Taylor Swift The Vow theater Valentine's Day
While we only had from 8pm and on to get to spend Valentine's Day together… of course we made it the bestest ever!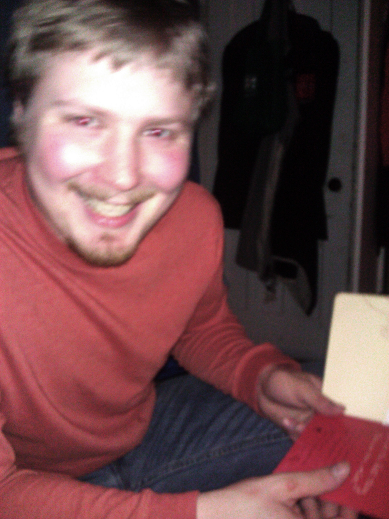 Isaiah opening his card… it was a Taylor Swift card that played "Mine"… can you see how happy that made him?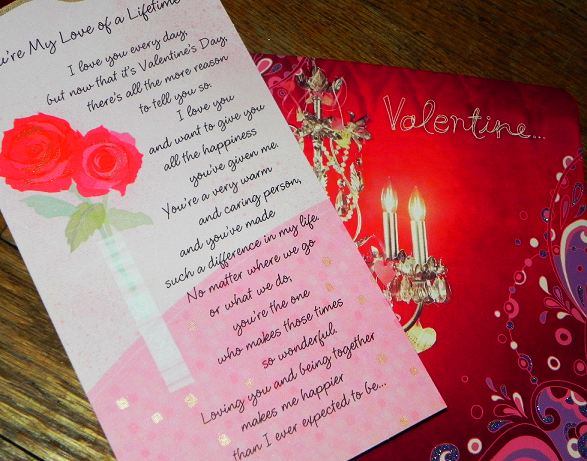 our cards together! ♥ Mine was soooo sweet!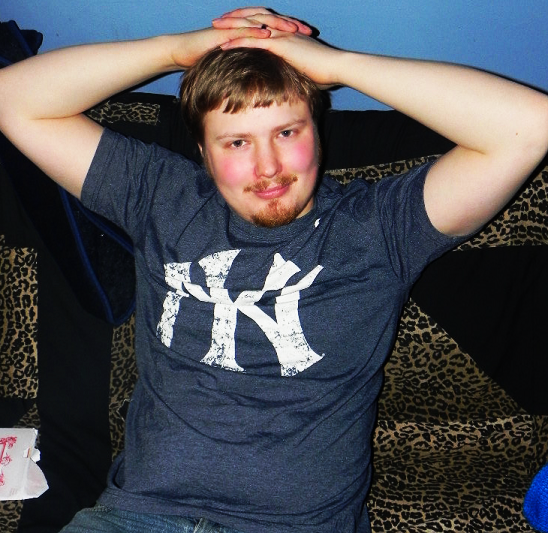 Isaiah in his present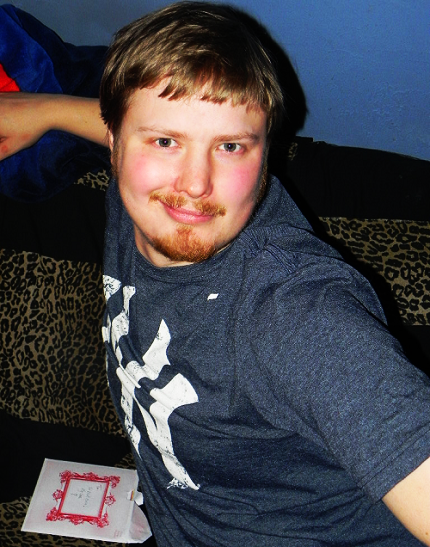 yah… He's sexy… and he knows it
blue orchids!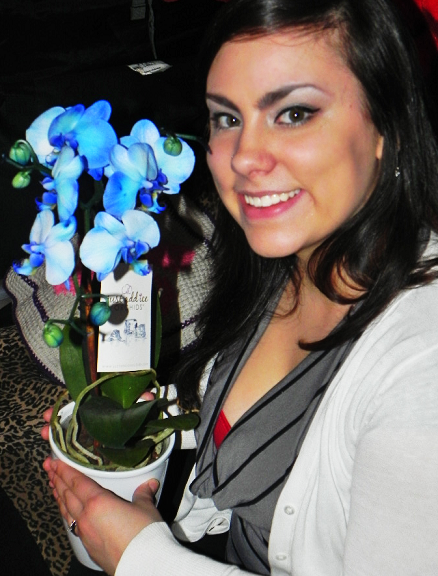 they are soo beautiful and I ♥ them!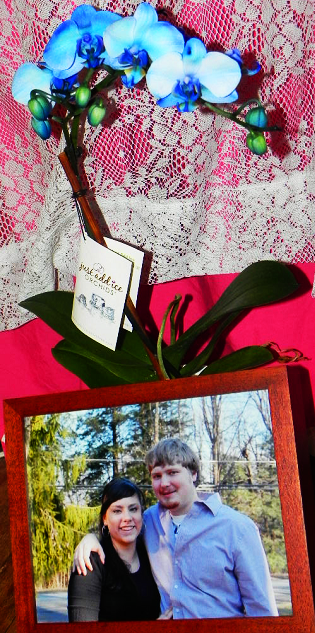 Michael and Katrina gave us the photo and frame that is absolutely wonderful!
So after a Chinese takeout dinner… Isaiah pretty much passed out and I watched some tv then we went to bed… but our Love Day actually carried over to today!
I am sooo lucky!
We had a date day and went to the mall and had Olive Garden for lunch then walked off our soup, salad, and breadsticks before The Vow was gonna play at the theater. It was a good movie… thought they could have ended it better but it was alright. Then we headed to his parents for a few hours then back home to chill and just have a fabulous night to end a fabulous day! ♥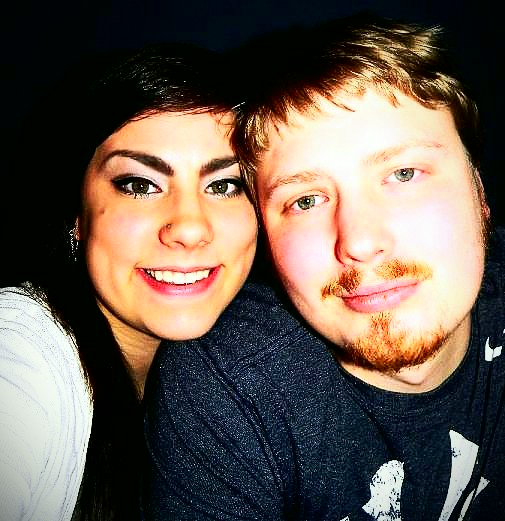 I am so loved by my husband and its truly the best ever! he shows me everyday what love truly is! ♥ I love him more every second!
with smiles,