7 Sep 2012, 9:58pm
by
LilTanGurl
3 comments
Categories:
A Day In The Life All Dem Critters Da Family Photography Sunshiney Life
Tags: animals awesome camera Connecticut corn dog cotton candy country elephant ears fair food fried dough Goshen Fair 100 years huge horns Katrina my awesome sister Labor Day life married Nikon P100 outside ox oxen oxen pulling photos sunshine
The fair was last weekend and since Isaiah had Labor Day off, we picked up Katrina and went to enjoy the day! of course we hit up the goat barn, but luckily Isaiah wasn't wanting to hang there for toooo long
so we went to the other barns to see all other animals. We looked through all the chickens since he used to show and is looking to show next year.
So after we watched the first ox pull, we found Katrina again and went to get some fair food. I mean, that's the only reason to even go to the fair is for the food right? Duh!
Katrina and I got corn dogs which was crunchy and so good! then we walked the whole fair to find the cotton candy booth to which Katrina and I shared… or gobbled up the whole bag! well.. Katrina wore hers. lol!
cotton candy mustache face. this girl is flippin' awesome!
While we finished off our cotton candy, we watched the higher class of ox pull… holy cow… literally. they were huge! just look at them!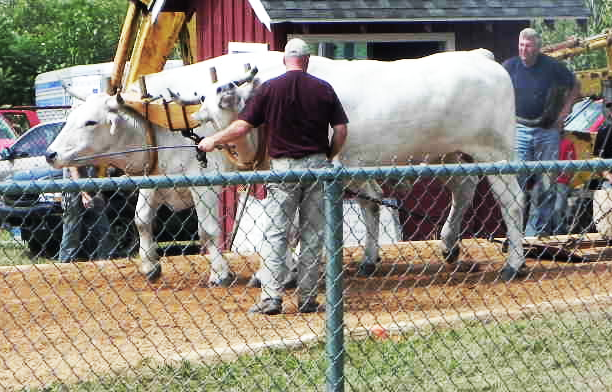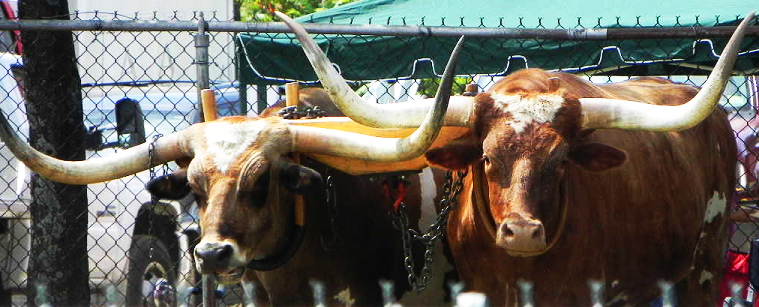 and the horns on these ones! they were so impressive…
Katrina and I decided we needed some fried dough… well I grew up calling it elephant ears, but it was good no matter what we called it tho!
While enjoying our fried elephant ear dough and the ox pull over #8,000, I decided we need a photo of all of us to document this fabulous day with two of my most favorite people! ♥
We always have so much fun together and I am so glad we got to go!
with smiles =),

2 Sep 2012, 4:11pm
by
LilTanGurl
2 comments
Categories:
A Day In The Life Photography Sunshiney Life The Boardwalk
Tags: amazing! awesome beautiful beauty camera clouds color Connecticut country evolution Feuilles d'Automne life outside photos poem sun sunset sunshine The Boardwalk Victor Hugo walk yellow
A SUNSET from 'Feuilles d'Automne'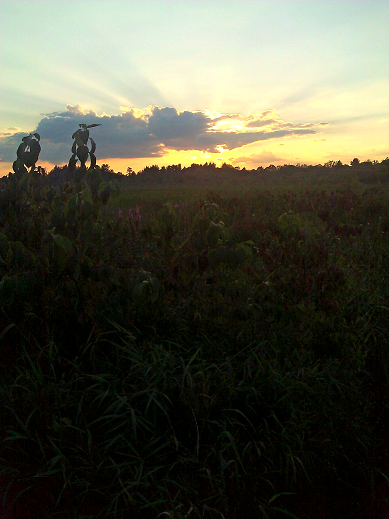 "All vanishes! The Sun, from topmost heaven precipitated,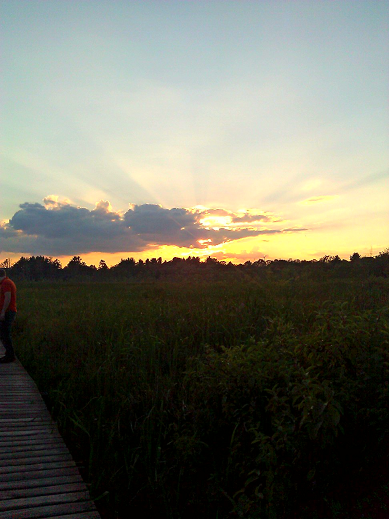 Like a globe of iron which is tossed back fiery red into the furnace stirred to fume,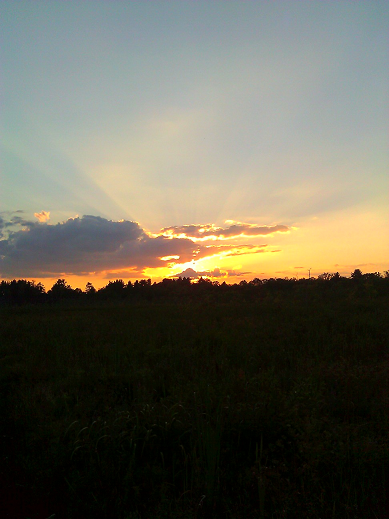 Shocking the cloudy surges, plashed from its impetuous ire,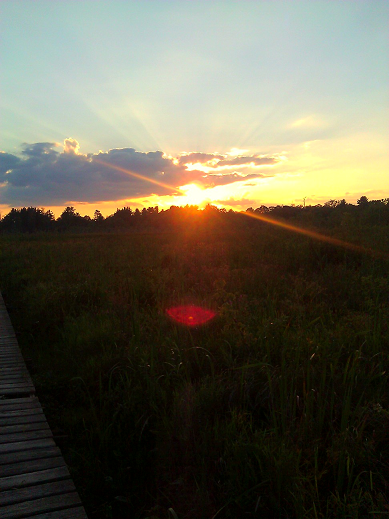 Even to the zenith spattereth in a flecking scud of fire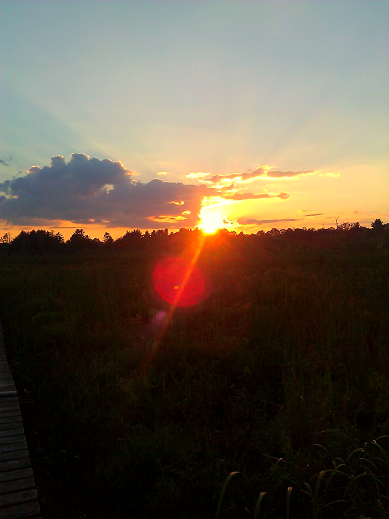 The vaporous and inflamèd spaume."
by Victor Hugo
ps. the photos would have been better had I had my Nikon, but alas I only had my phone! still… they get the point across!
with smiles =),

29 Jun 2012, 11:20am
by
LilTanGurl
3 comments
Categories:
A Day In The Life I Am Mrs. Isaiah Jenkins My Man of Steel Photography The Boardwalk
Tags: amazing! awesome beautiful bird camera clouds Connecticut country flowers happy happy joy joy Isaiah and I life love moon Nikon P100 outside photos scenery silhouette sky sun sunshine SuperUs Swift our baby The Boardwalk walk wild rose
Isaiah finally had a day off after not having one for like 2 weeks! and we just took it easy! Which was so nice! Isaiah actually relaxed for a bit which was truly great since that is so rare! After relaxing, we went and got our Starbucks and then came back home to watch the Yankees game and he relaxed even more! y'all don't realize how great this is! I was so happy!! Then we needed to get some stuff from Target and Walmart so we went out and kinda just walked around which was fun and met up with some friends afterward which is great since we don't have that many here!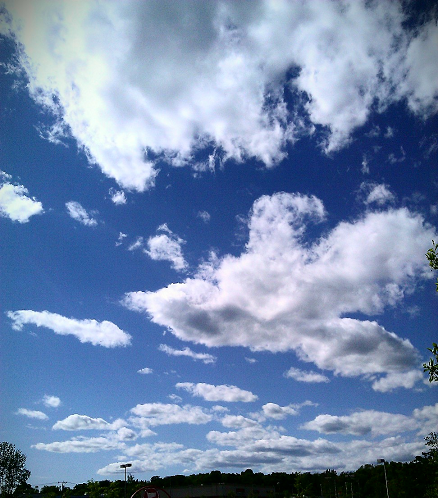 I said it was a perfect day right? this is proof!
I mean just look at that sunshine! ahhh I love it!
Isaiah wanted to go for a walk bc it was a beautifully perfect day so we got our baby and went to our fave place… The Boardwalk. I didn't realize how long its been since we've walked there… with Isaiah working so much we haven't had time!
If we ever move… I will miss this place… mostly because I know how much Isaiah loves it! and… He gets all the credit for these photos!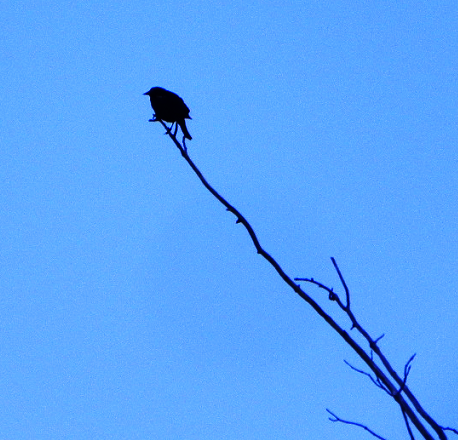 birdy silhouette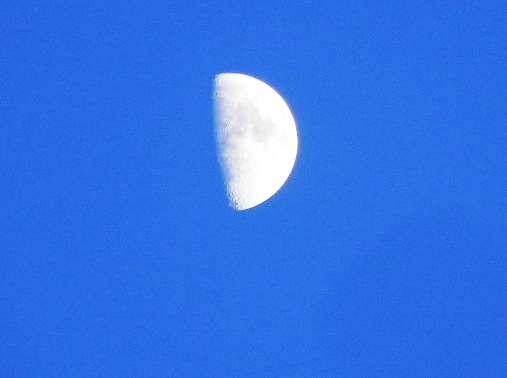 Ok I took this one… I love the moon!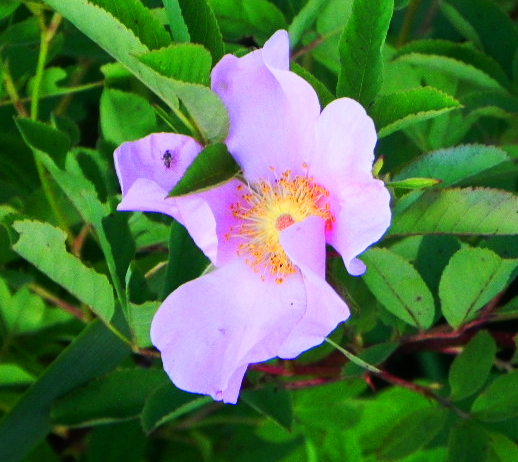 wild rose reminds me that there is always beauty in plainness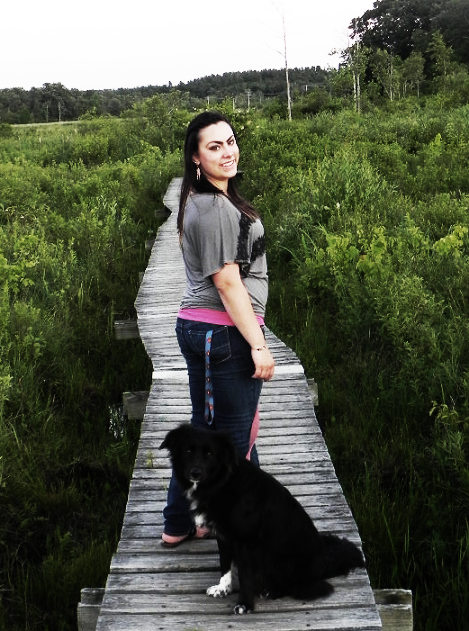 my baby and me! I am so happy she is now living with me! I love her company!
and since its been months :O since we've had a 'SuperUs' photo! Shocking!
I guess having Isaiah's day off in the middle of the week makes the arduousness of the week not so hard! I get my Friday early!
It was a splendid day! ♥
with smiles =),


22 May 2012, 7:19pm
by
LilTanGurl
3 comments
Categories:
A Day In The Life Da Family Photography
Tags: amazing! awesome blueberry camera Connecticut country grass HTC Arrive Katrina my awesome sister landscaping learning experience life massive outside patch photos rain rain whisperer spring trees weather weeding weeds work yard
So I have been working with my amazing sister Katrina and we have been tackling a massive landscape project… weeding a blueberry patch… only its not really a patch… its a huge part of the yard! its like at least 100 feet long by 10 feet wide going up an incline! and this is only a part of what else we have to do! O.o I said massive right?
this is what we have done in three days so far… you can't even see where we start its that far away!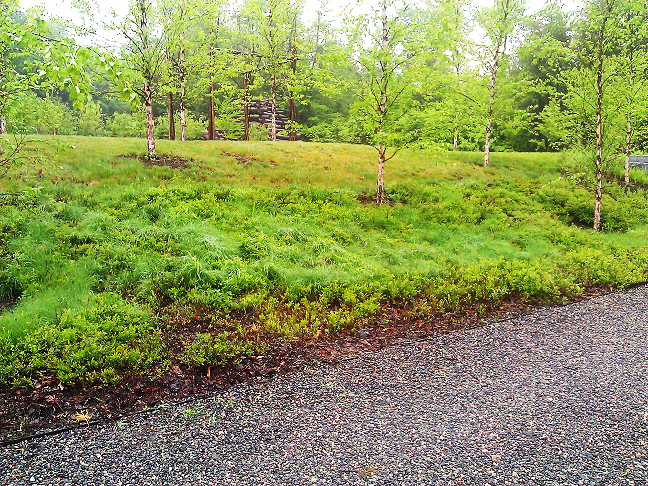 all of what we did looked like this when we started!
and we are not even half done with it all! luckily… the grass is coming out fairly easy… there is just SO much! plus its been raining the last two days we have been doing it. Altho yesterday I became a rain whisperer… I was talking to the rain telling it to stop and saying it could start after we leave and it stopped! LMAO! it would start up again for a second or two til I told it to stop again and it then didn't rain til after we left! yes… I am the rain whisperer!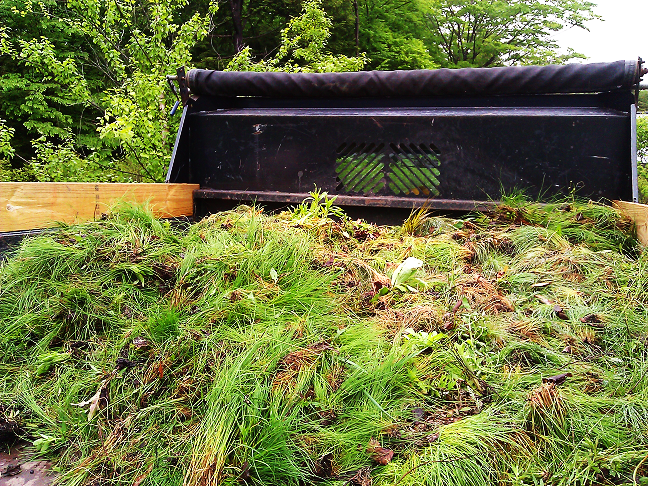 this is what we have pulled out so far… WHEW!
My body is definitely feeling all the work I'm doing!
by the time I'm done with this my ass is gonna be nice and firm and hopefully I'll be toned too! Maybe it will even stop raining and the sun will shine so I can get a tan! nah… it Connecticut… I doubt it. But  I can hope!
I am really just having the absolute best time with Katrina tho! I love her company and we find the most interesting and random topics it so cracks me up! we are just so amazingly awesome like that!
Very much looking forward to a day off tomorrow with my Love tho! it is so needed for both of us! and I can't wait to just be with him! ♥
with smiles,