4 Nov 2011, 1:08pm
by
LilTanGurl
8 comments
Categories:
A Day In The Life Being Authentic Friends are like flowers they prettify our lives My Man of Steel Photography Sunshiney Life
Tags: 22 years old amazing! Arrested Development awesome Be Yourself Everyone Else is Taken birdhouse birthday bracelet burger Captain America coffee corset country designing family fries Grammy happiness happy happy joy joy homemade Indiana Isaiah and I life love Marvel comics movie October 26 Olive Garden photos pizza presents quotes soup super superhero Superman trip tv shows wood
So my 22nd birthday was last week and it was a fabulous day! =) Not sure if it tops last year's when the love of my life asked me to be his for forever and infinity but it was right up there!
This year my birthday started on the 25th actually and we had a fantastic time watching Captain America and eating chicken pineapple pizza and staying up really late!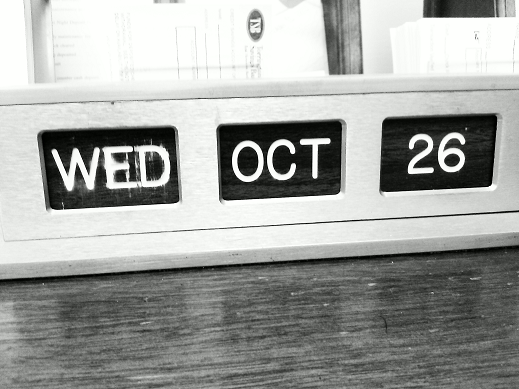 Which ended up making us get up late and staying in bed cuddling and watching Arrested Development til the afternoon. Then we got around and went to the bank then out for a nommy burger and fries then coffee at Tony's and a drive around the country for a bit! Then we came back home and cuddled more! But my birthday didn't end then!
The next day my sista Jules picked me up and gave me this absolutely SUPER present!
Then we went to Olive Garden which is kinda funny because the night before I was kinda craving their chicken gnocchi soup! after lunch and a surprise happy birthday song sang by our waitress we walked around the mall and had a fabulous time together!
I had such a really fantastic birthday!! I am just soooo blessed! ♥  through this week I've also gotten some other presents from other wonderful friends!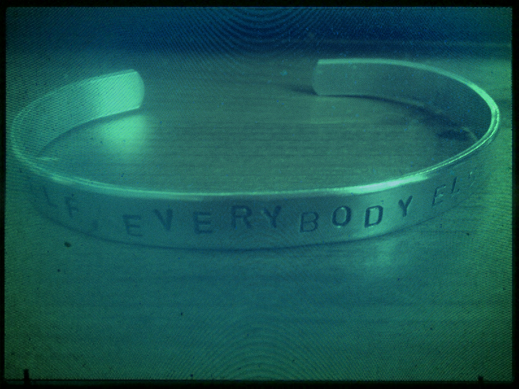 this frickin' fabulous bracelet from my fabulous sista Kelly! ♥ it says "be yourself everyone else is taken"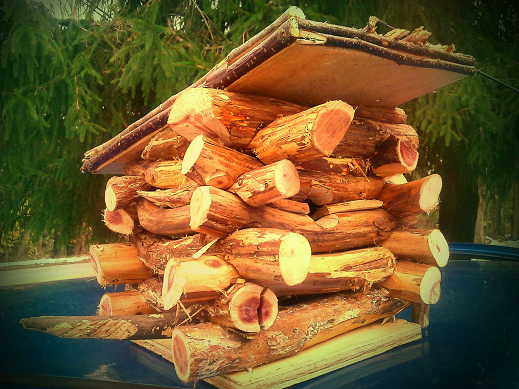 Kenton made me this totally awesome birdhouse! It's so coolio and I totally like it!
 I gave myself a present by redesigning my site which I'm totally in love with! I am really loving how it turned out!! =)
And another present which I am even more thrilled about is my rockin' aunty Lydia and Grammy bought me a plane ticket to go visit IN!! =D I am so dying to see everyone!! I sooooo cannot wait!!
Life is just so awesome! ♥ I wouldn't trade it for anything! I don't regret what has happened to bring me here either! this is what life is supposed to be!
with smiles,