26 May 2012, 1:28pm
by
LilTanGurl
7 comments
Categories:
Friends are like flowers they prettify our lives Photography Sunshiney Life
Tags: amazing! awesome beautiful blooms blue bouquet camera color columbine Connecticut flower garden flowers Forget Me Nots gerbera daisies gorgeous happiness hydrangea incredible learning experience life love Nikon P100 orange orchid outside phlox photos pink purple Ragged Robin raspberry spring star of bethlehem violet weather white
Soooooo I LOVE flowers… like loads! so when I find them blooming in our yard I am so excited!!
there are so many pretty ones too!!
Bonnie, my mother in law, grew these from a bouquet that I brought her last year! they are so gorgeous!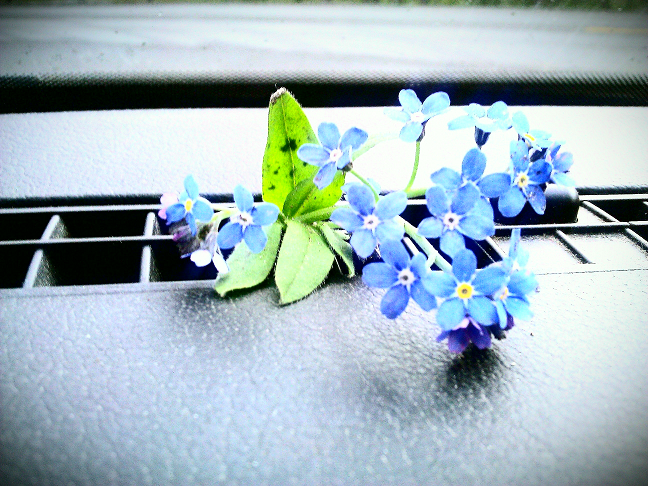 Forget Me Nots
Wild Phlox
These were such an amazing find and I was so thrilled!! I didn't know how beautiful they actually were!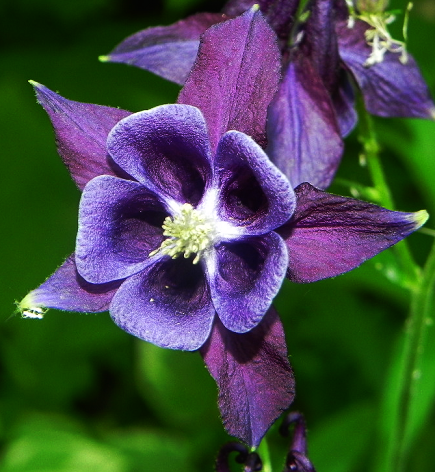 Columbine!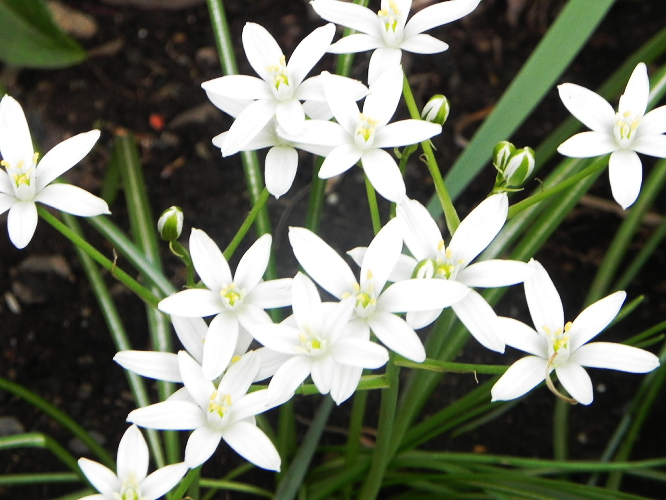 Star of Bethlehem
then of course there are the ones given to me…
Gerbera Daisies
and my amazing Love has been bringing me flowers and plants like everyday! These were among the ones he got me! and they mean so much to me because my wedding bouquet was made out of them!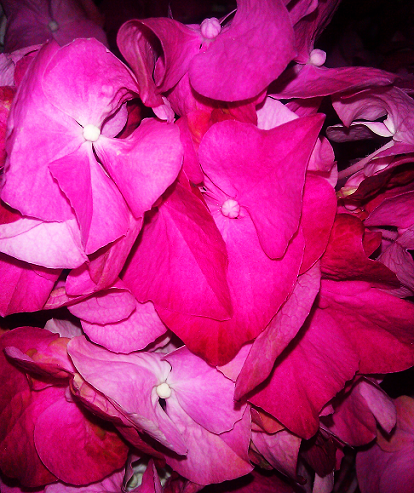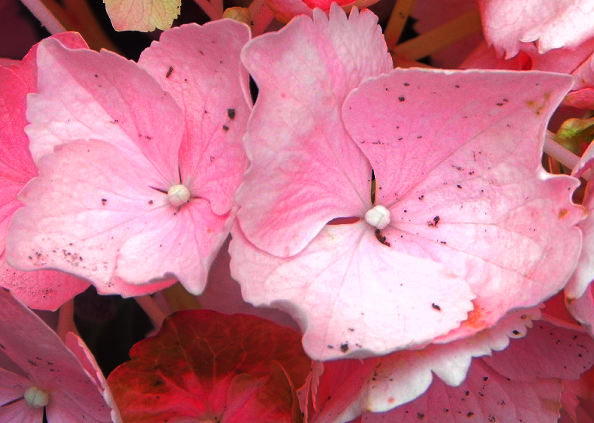 Hydrangeas
and then these… these are so beautiful and a new favorite of mine!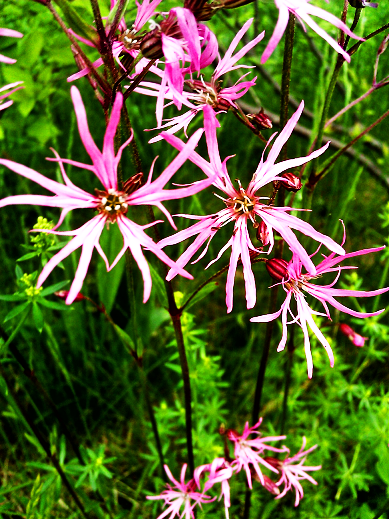 Ragged Robin
I am just in flower heaven!
I also got a new Orchid; not sure exactly what kind it is yet. It's so great too because Isaiah and I have started a flower garden at our house this week too! but that's for next time! We have so many flowers in there already and we haven't even cleared out the whole bed yet! I am just thrilled!
with smiles,


22 May 2012, 7:19pm
by
LilTanGurl
3 comments
Categories:
A Day In The Life Da Family Photography
Tags: amazing! awesome blueberry camera Connecticut country grass HTC Arrive Katrina my awesome sister landscaping learning experience life massive outside patch photos rain rain whisperer spring trees weather weeding weeds work yard
So I have been working with my amazing sister Katrina and we have been tackling a massive landscape project… weeding a blueberry patch… only its not really a patch… its a huge part of the yard! its like at least 100 feet long by 10 feet wide going up an incline! and this is only a part of what else we have to do! O.o I said massive right?
this is what we have done in three days so far… you can't even see where we start its that far away!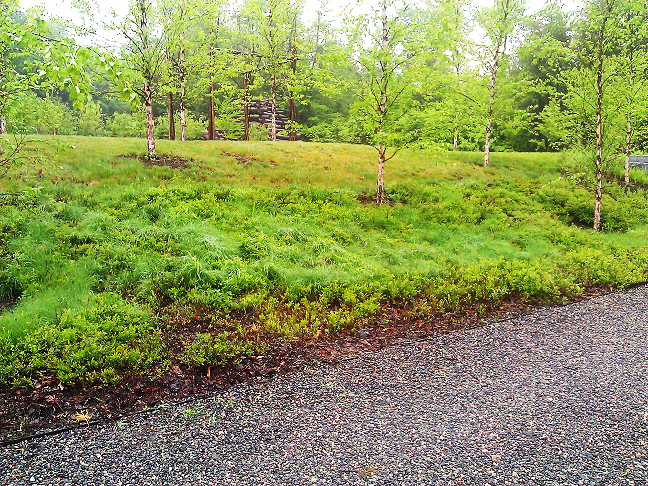 all of what we did looked like this when we started!
and we are not even half done with it all! luckily… the grass is coming out fairly easy… there is just SO much! plus its been raining the last two days we have been doing it. Altho yesterday I became a rain whisperer… I was talking to the rain telling it to stop and saying it could start after we leave and it stopped! LMAO! it would start up again for a second or two til I told it to stop again and it then didn't rain til after we left! yes… I am the rain whisperer!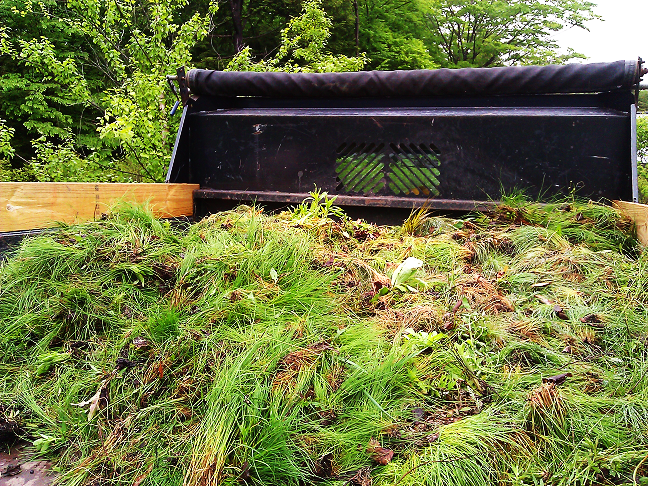 this is what we have pulled out so far… WHEW!
My body is definitely feeling all the work I'm doing!
by the time I'm done with this my ass is gonna be nice and firm and hopefully I'll be toned too! Maybe it will even stop raining and the sun will shine so I can get a tan! nah… it Connecticut… I doubt it. But  I can hope!
I am really just having the absolute best time with Katrina tho! I love her company and we find the most interesting and random topics it so cracks me up! we are just so amazingly awesome like that!
Very much looking forward to a day off tomorrow with my Love tho! it is so needed for both of us! and I can't wait to just be with him! ♥
with smiles,


18 May 2012, 11:34pm
by
LilTanGurl
4 comments
Categories:
A Day In The Life Photography Sunshiney Life
Tags: Alex Rodriguez amazing! awesome baseball bat Bronx Bombers camera cola Converse Curtis Granderson David Robertson Derek Jeter hand santitizers happiness innings Isaiah and I Ivan Nova life Mark Texiera MLB Mohegan Sun nachos New York New York Yankees Nick Swisher Nikon P100 Nurses week outside Pepsi photos pitch players pop rain Raul Ibanez Robinson Cano shoes sneakers soda swing Tampa Bay Rays weather Yankee Stadium Yankees Yankees ballcap Yankees shirt
The week after our fabulous 1YA, we got to go to a New York Yankees game! Isaiah had gotten tickets for his birthday and we all know how much of a massive Yankees fan Isaiah is… lol! Since he owns like a million shirts, half a million hats and watches just about every game!
It was fantastic too because I had never ever been to a MLB game before! I was so super psych for this too!! I went and got a Yankees tshirt, I got my Yankees cap that Isaiah had given to me when we were first together, and I got the day off work. I was like SO ready for this!
Isaiah got off early and we headed to Yankee Stadium! But of course it was raining… like it does most of the time here… blah! I was really hoping it would stop and did for a bit then would start up again. ah well c'est la vie.
We parked the car in a garage, and walked the rest of the way to the Stadium… and I had been meaning to grab an umbrella and wouldn't you know… I didn't!
so we were pretty wet by the time we found our seats, which were bleachers so they were wet too. I was glad I brought my Superman hoodie so I sat on that and saved my jeans from being wet! SCORE!
Another plus was they were giving out hand sanitizers for Nurses week… boy do those key chains come in handy nowadays! I love it!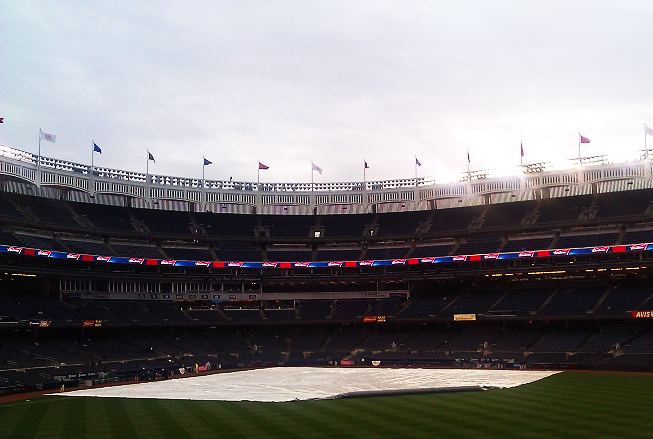 view from our seats!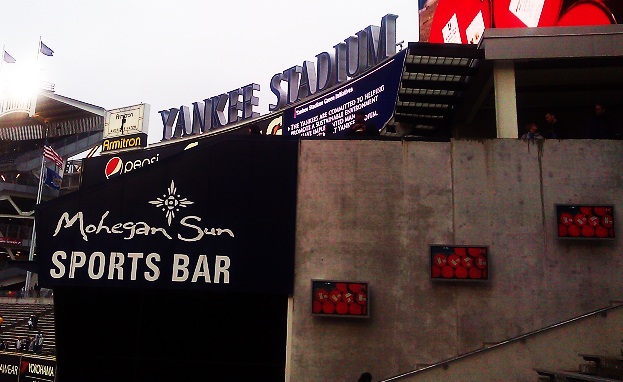 Its pretty amazing to be at places you see on TV… I'd have never imagined going to a Yankees game! The atmosphere there is absolutely awesome! there is such a comradery! It was so fun to take part of the chants and everything!!
It was raining up til like 5minutes til the game was supposed to start then it stop! *YAY* that was nice! plus it was a bit windy so we were able to dry off some.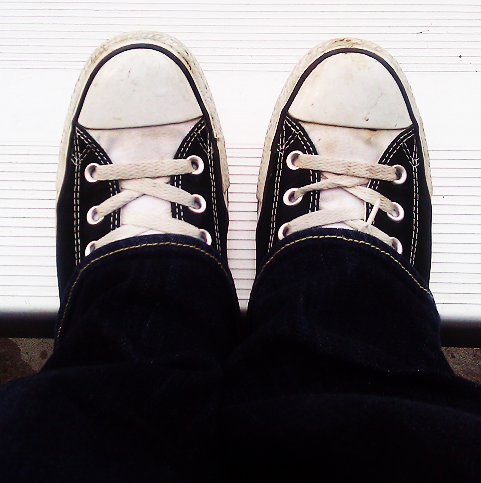 Converse. word!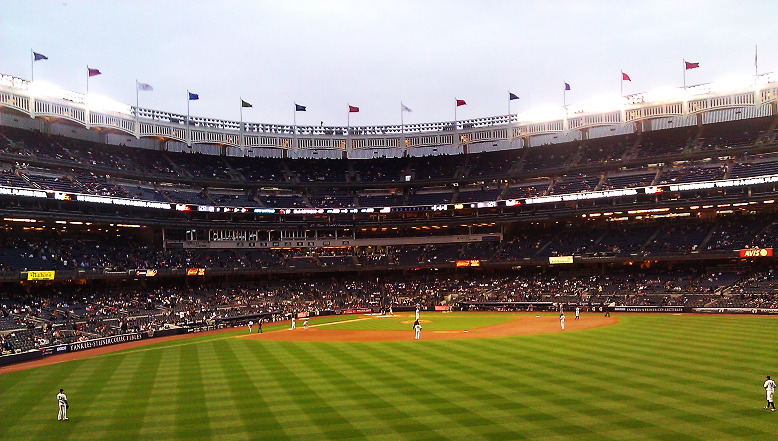 First Pitch!
GOOOOOOO YANKEES!
It was such a good game against the Tampa Bay Rays! It didn't rain til like the bottom of the fifth inning and then it rained til like the 9th. It wasn't pouring or anything but it was enough to get us all wet!
Of course a baseball game isn't complete without food… I got a nachos that was pretty jammed packin' full of nommys! and a Pepsi!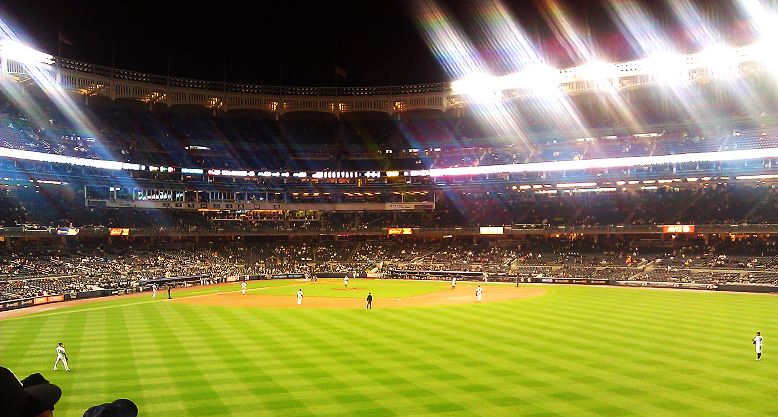 and the Yankees WIN!
Ivan Nova and David Robertson did a great job pitching and everyone else, Derek Jeter, Curtis Granderson, Robinson Cano, Mark Texiera, Nick Swisher, Raul Ibanez, Alex Rodriguez, (just to name a few) all the Yankees did great!
On a side note… all these photos were taken with my phone bc for some silly reason Isaiah said he didn't think you were allowed to take cameras into the stadium… and I dumbly listened to him when he said not to take my camera instead of going with my gut… altho it might have been for the better since my purse ended up getting wet which is where I would have put my camera… but next time… I think I'll just follow my gut!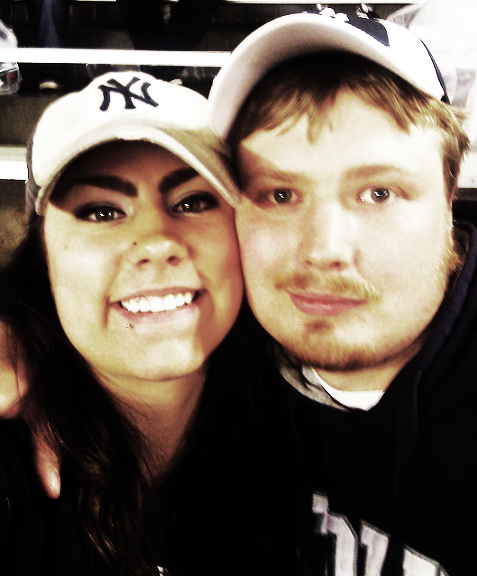 Happy Bronx Bombers Couple
I had the best time at the game and I cannot wait to go again just want it to be nice the next time! LOL! It was da bomb, y'all!
with smiles,