7 Sep 2012, 9:58pm
by
LilTanGurl
3 comments
Categories:
A Day In The Life All Dem Critters Da Family Photography Sunshiney Life
Tags: animals awesome camera Connecticut corn dog cotton candy country elephant ears fair food fried dough Goshen Fair 100 years huge horns Katrina my awesome sister Labor Day life married Nikon P100 outside ox oxen oxen pulling photos sunshine
The fair was last weekend and since Isaiah had Labor Day off, we picked up Katrina and went to enjoy the day! of course we hit up the goat barn, but luckily Isaiah wasn't wanting to hang there for toooo long
so we went to the other barns to see all other animals. We looked through all the chickens since he used to show and is looking to show next year.
So after we watched the first ox pull, we found Katrina again and went to get some fair food. I mean, that's the only reason to even go to the fair is for the food right? Duh!
Katrina and I got corn dogs which was crunchy and so good! then we walked the whole fair to find the cotton candy booth to which Katrina and I shared… or gobbled up the whole bag! well.. Katrina wore hers. lol!
cotton candy mustache face. this girl is flippin' awesome!
While we finished off our cotton candy, we watched the higher class of ox pull… holy cow… literally. they were huge! just look at them!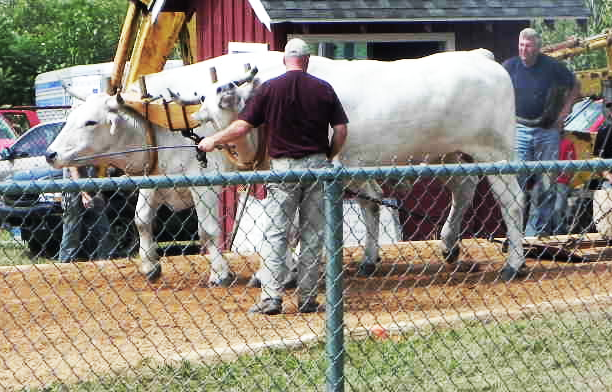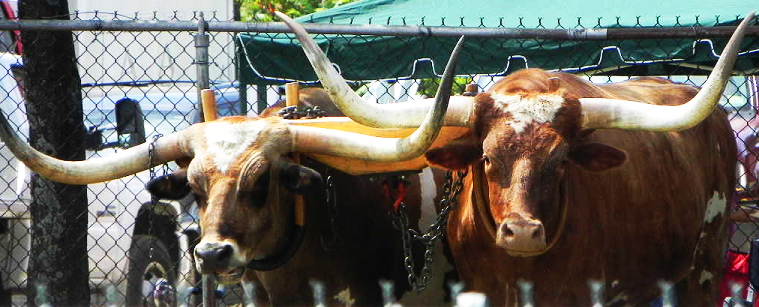 and the horns on these ones! they were so impressive…
Katrina and I decided we needed some fried dough… well I grew up calling it elephant ears, but it was good no matter what we called it tho!
While enjoying our fried elephant ear dough and the ox pull over #8,000, I decided we need a photo of all of us to document this fabulous day with two of my most favorite people! ♥
We always have so much fun together and I am so glad we got to go!
with smiles =),

27 Aug 2012, 4:19pm
by
LilTanGurl
3 comments
Categories:
A Day In The Life All Dem Critters Da Family Photography Sunshiney Life
Tags: amazing! awesome beach beach babe camera color Connecticut gorgeous Hammonasset happiness happy happy joy joy incredible Katrina my awesome sister life Long Island Sound love Madison Nikon P100 ocean outside photos sand seagulls Sonic Drive In sun sunset sunshine water
I've come to the conclusion that where I belong is with Isaiah at the beach with the ocean in my view. Seriously! I just love being there… I should be there all the time. Someday… we will live at the beach. Someday!
with all the being said… needless to say…we went to the beach! Isaiah and Michael wanted to go fishing so we decided to head to the ocean… its a great compromise! they fish, I swim in the salty ocean, lay on the beach in the sand. Yep everyone is happy this way!
After we picked up Isaiah from work and got some snackys, we headed down! and when you have Isaiah and Micheal and Katrina and Nate and Kenton and I… you have a ball of a great time!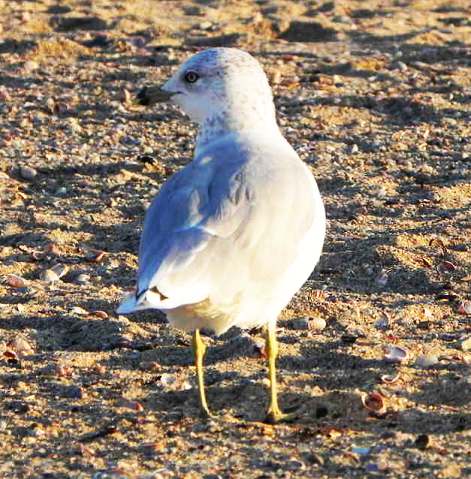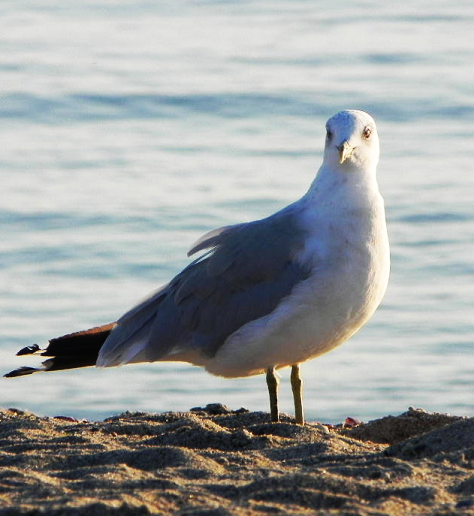 see? even the seagulls love the beach!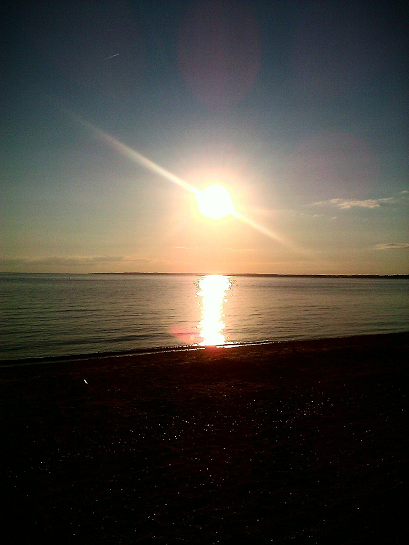 this was my view from the beach! its heavenly
After Katrina and I went for a float in the ocean which was so refreshing, we went over to the rock pier where the boys were fishing. The view was pretty spectacular over there too!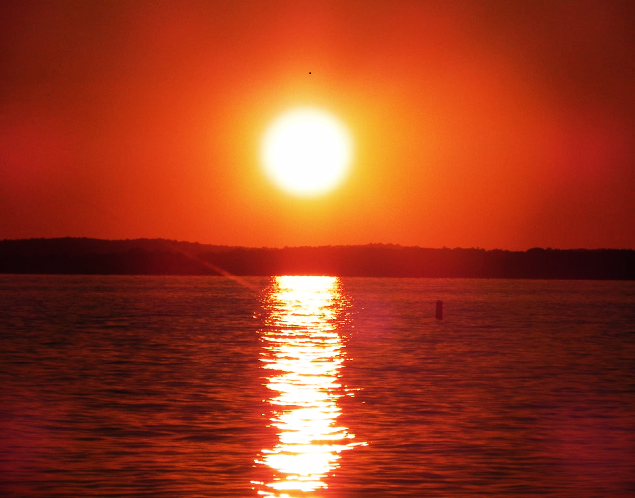 great ball of fire!
two of my favorite things ♥
couldn't you just stare at that for hours?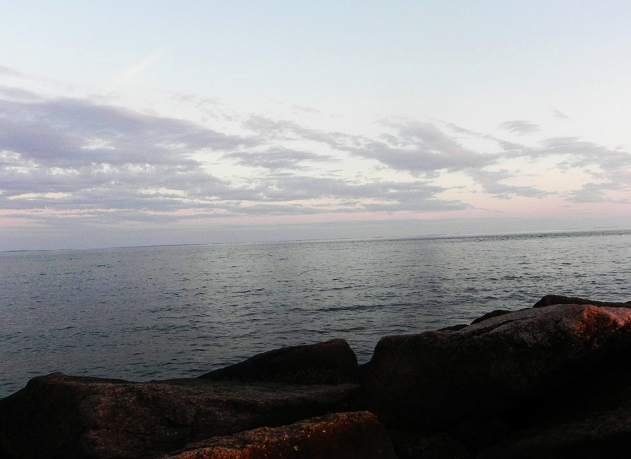 its neverending!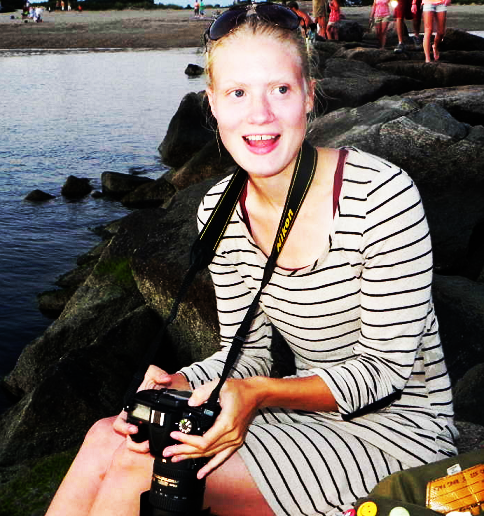 I totally love this girl! ♥
While the guys fished, Katrina and I enjoyed eating pistachios and taking photos! Then Michael and I broke out the Mike's hard and cigars and finished off the sunset at the beach the best way!
After we packed up, we headed out and to make it even more fabulous, we stopped at Sonic! the next best place to the beach!
i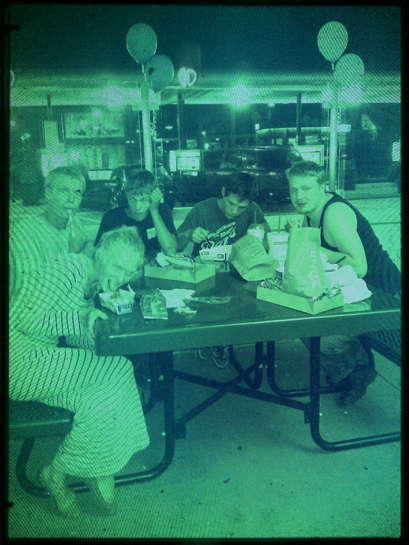 this group is just balls of fiery fun! don't you wish you were in it?
Cannot wait to go back… I so miss being there. Its the best place to be! ♥
with smiles =),

20 Aug 2012, 6:14pm
by
LilTanGurl
2 comments
Categories:
All Dem Critters Photography Sunshiney Life
Tags: angelfish Angels animals aquarium black veil blue ghost bristlenose plecos cardinal tetras cory catfish eggs fish fish tank fishy face free swimmers half blacks Jor-El koi koi veil majestic angelfish marble marine life pets pinoy ghost pinoy lace red eye tetras rocks sand Superman tetras water wigglers
Now that Vacation 2012 posts are done, I can finally get to something awesome that has happened since then! We got a SUPER aquarium for cheap and when I say Super I mean it. This tank is shaped like the Superman symbol which, heh, y'all know is frickin' super!
When Isaiah's day off finally came around, we got our Starbucks, stopped by the fish store and then went home to set it up!! it was a big deal seriously y'all! We were both sooooo excited!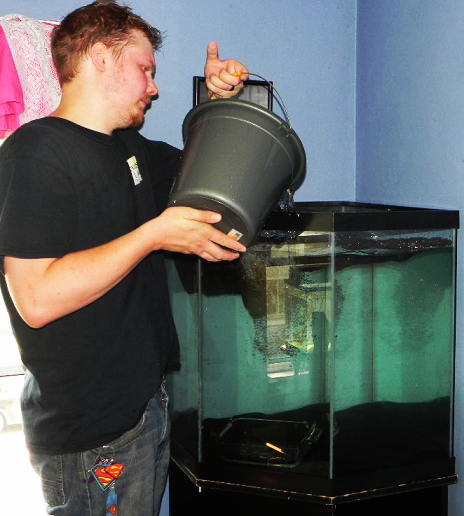 Filling up the 46 gal.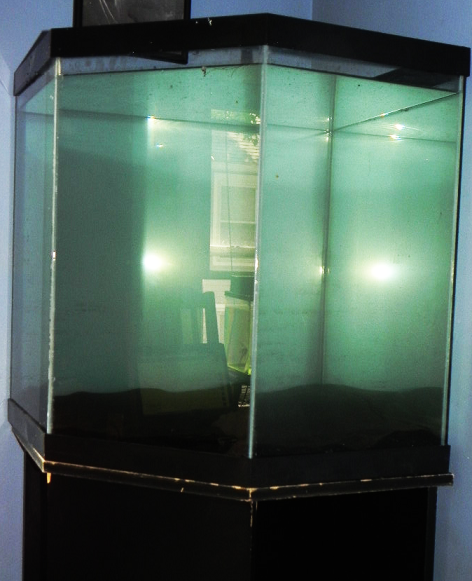 waiting for the sand to settle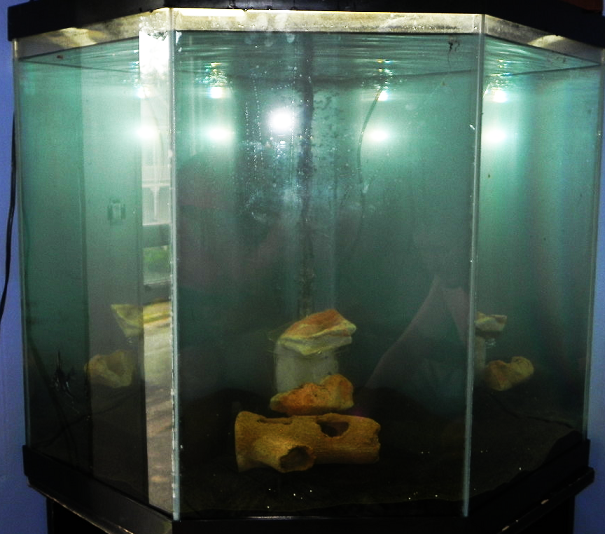 add some rocks
now to release the Angels! *yay*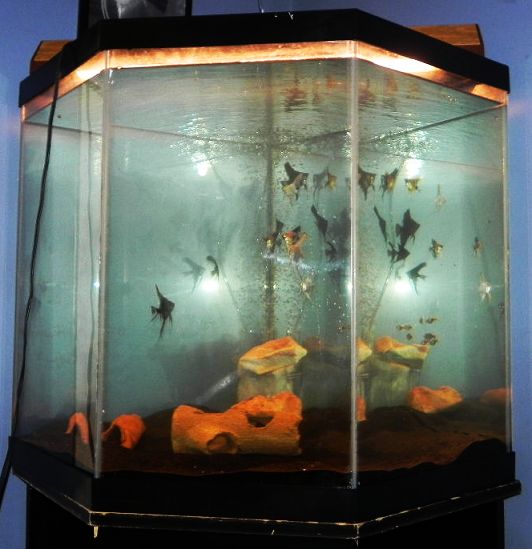 look how happy they are swimming around!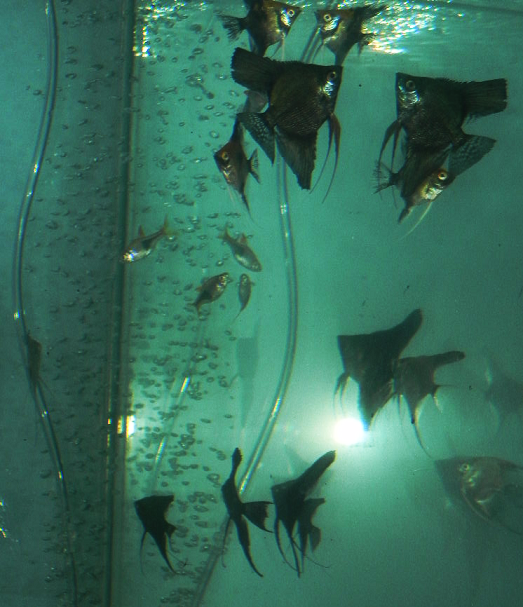 Now… most of the Angels we already had at Isaiah's parents and we picked up a few Koi at an auction… but my fave is this guy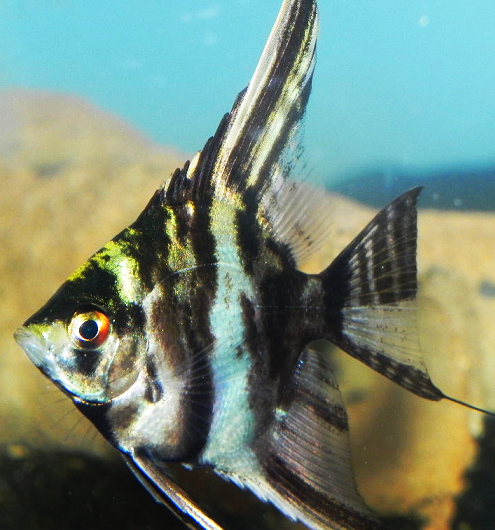 his name is Jor-El and yes he is all mine!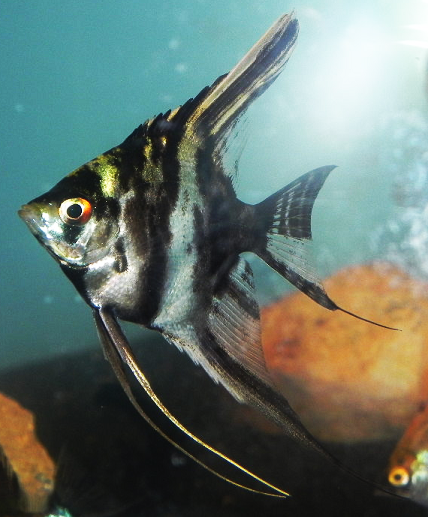 I really like the Marbles but most especially him!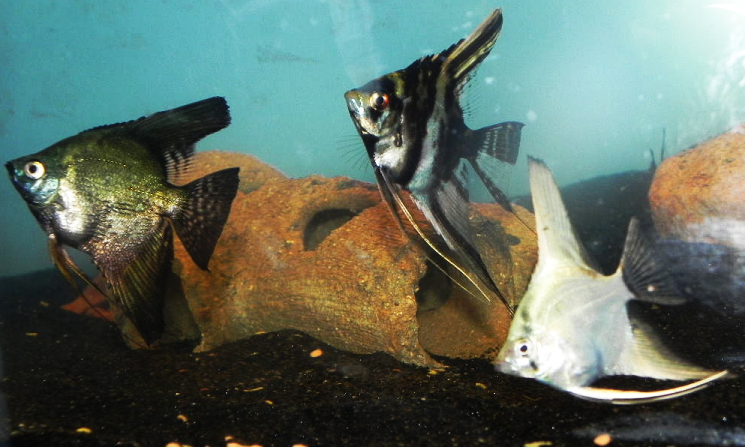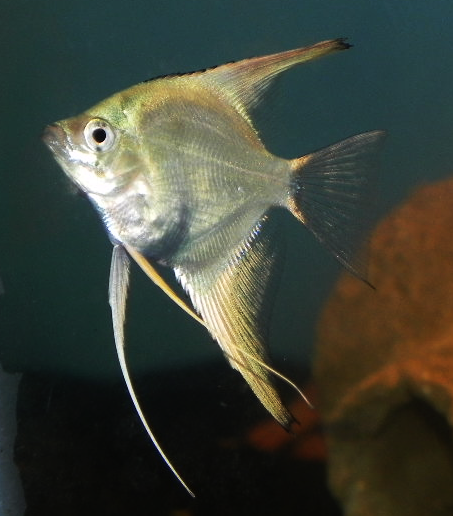 Isaiah is really excited about these Blue Ghosts … he thinks they are half blacks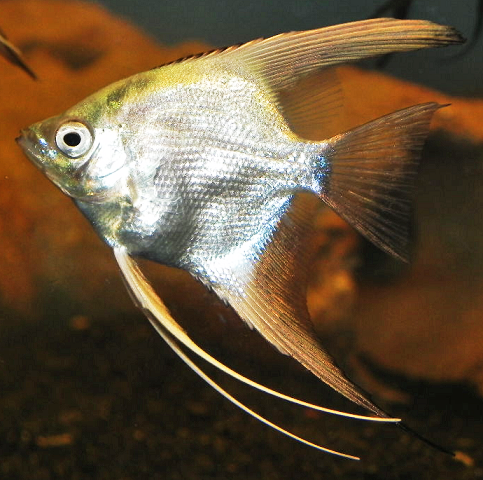 we have three of these
this is a Pinoy Lace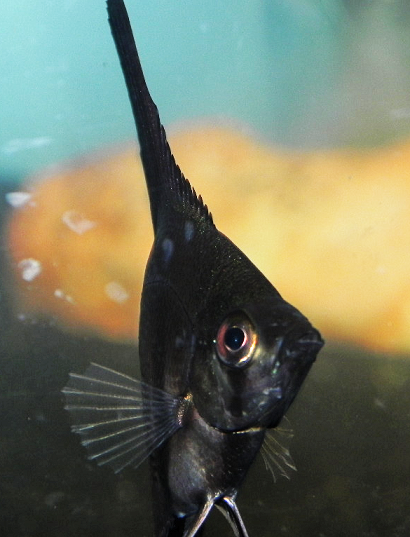 I love his fishy face
and this is a Pinoy Ghost
this is a Koi Veil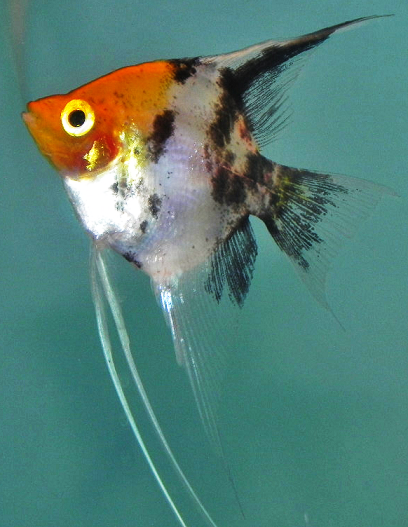 so is this guy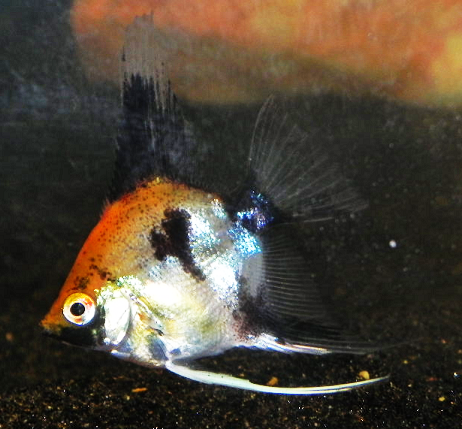 this is just a Koi
he's a Black Veil
Aren't our babies awesome? I totally love them! We have a total of 17 Angels between two tanks. In our 10gal is our pair who we are waiting for eggs again!
y'all… it is so interesting to see them have eggs, then wigglers and then free swimmers! so cool! our Angels are so great really! they will follow you around waiting to be fed even if you just fed them. haha they have such personality!
We also have small schools of Rasboras, Cardinals and Redeye tetras, Cory Cats, and Bristlenose Plecos. The Cardinals tetras are absolutely stunning against the black sand! oh man so awesome! They are hard to get photos of tho… always darting around! haha
Having these tanks is so wonderful! I love watching them swim around all day. it really does provide entertainment for hours! I am so thrilled that I get this opportunity to have fish… its so amazing!
with smiles =),

9 Aug 2012, 2:34pm
by
LilTanGurl
1 comment
Categories:
A Day In The Life All Dem Critters Friends are like flowers they prettify our lives Photography Sunshiney Life
Tags: 4 wheeling ACA 2012 amazing! American Cichlid Association angelfish animals awesome besties camera convention cousins eel river fish fun fun happiness happy happy joy joy Indiana Indianapolis Indy Isaiah and I koi life lil buddy love Megs Mr. Schenck Nikon P100 outside photos pond sleeping Swift our baby trip Vacation 2012 zoo
After our awesome zoo trip, we stopped by to see my old neighbor, Mr. Schenck! He is just so great and a grandpa to me! ♥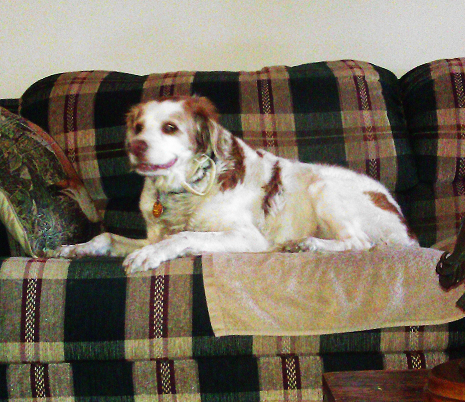 Anniebell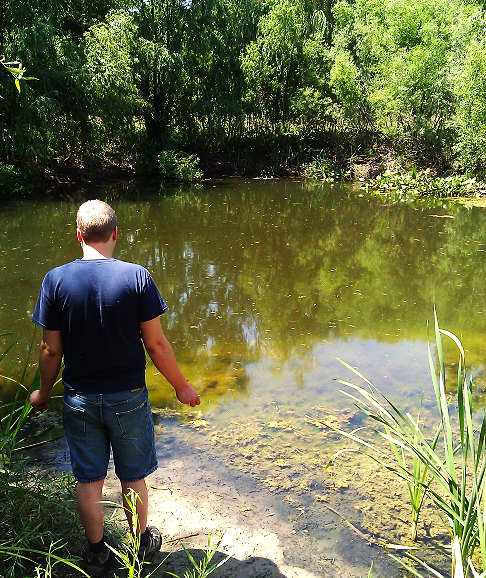 Isaiah totally loved Mr. Schenck's pond and talking fish with him!
We also rode the 4 wheeler together around his property to see if we could find anything interesting and went over to the eel river.  it was a great time of visiting with Mr. Schenck and we miss him!
♥ Mr. Schenck and us ♥
After Mr.  Schenck's, we, of course, drove by our old place…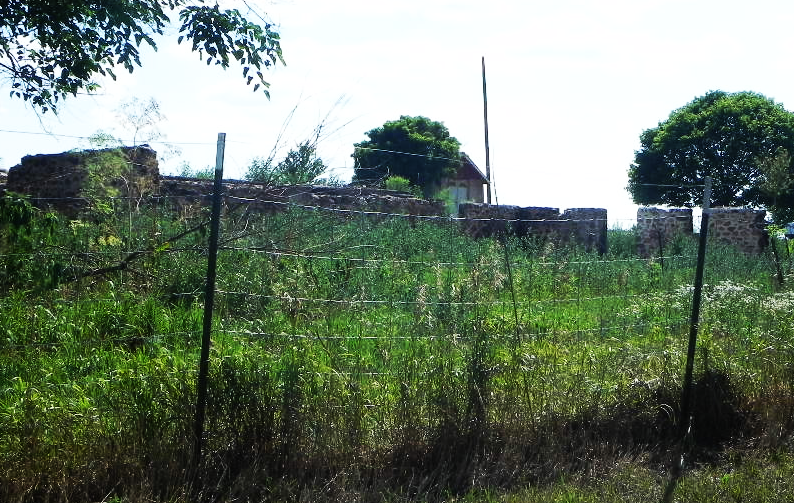 where our barn used to be ='(
Then headed over to see the kids one last time since we were headed to the ACA the next day!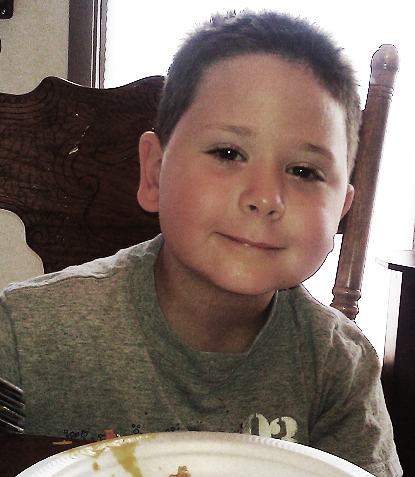 Isaiah my lil buddy!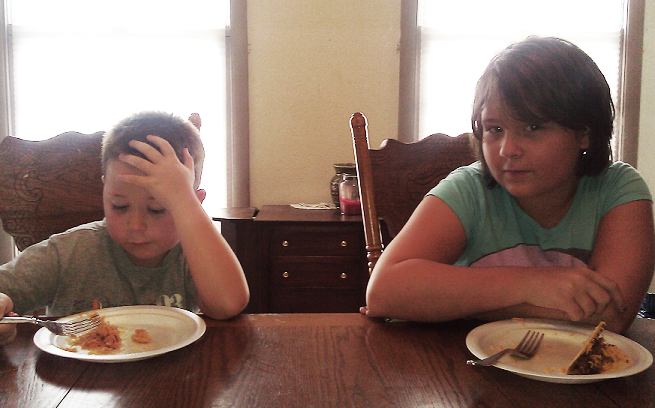 Isaiah and Megs
Then headed to get Isaiah's koi from the local fish store which we loved! After that, we went out for some drinks with my Aunt Kris and Uncle Jerry which was awesome!
then went to get Sonic for dinner and get ready for our trip to Indy!
Got up super early to head to Indy! so packed the car said bye to Grammy and headed out!
some of us were just so helpful on the trip!
Got to the hotel and it was gonna be 3hrs before we could get in our room but the convention was started so Swift and I stayed in the car and waited which was fine. I had some phone calls to make and the air conditioning was great! We took a trip to petsmart and when we got back it was ok for us to get in our nice cool room! After I relaxed for a bit I went to meet all of Isaiah's fish friends and check out the whole convention which was so cool!
I thoroughly enjoyed it! We had dinner with them too and then Isaiah had to go judge the angelfish class! I am so proud of my man! ♥
The next day I was just so excited because we were meeting my best friend and her man and my niece for lunch!
*happy happy joy joy* It was soooooo wonderful! Katie is an amazing woman and I am so lucky to have her as my bestie! ♥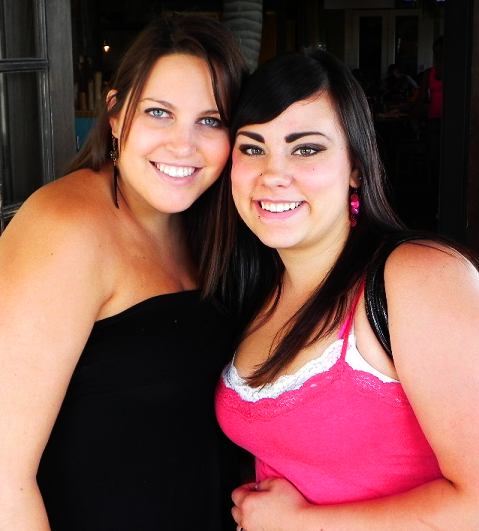 Katie and I ♥
Then we headed back to the ACA.
getting a moment of rest. my 2 loves
Saturday night was an absolutely awesome night… but that will have to wait til next post… but it was so amazing that I was exhausted and my sexy man drove all the way home!
he's so awesome ♥
with smiles =),

Just in case you didn't get to see The Vacation of 2012 Part Uno and The Vacation of 2012 Part Dos and The Vacation of 2012 Part Tres